Want to Wean Off Caffeine?
Published: 10/20/2013
Learn More:
Facts on Vitamin C
Related:
Vitamin Library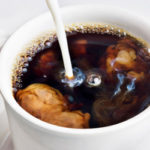 Caffeine is an addictive drug that four out of five American adults use every day. If you feel you may be addicted to caffeine and wish to give it up, try the following:
Start by choosing a period of time when you are most relaxed, such as a long weekend.
Make a commitment to try three caffeine-free days, and see how you feel afterwards.
Be prepared to experience tiredness, irritability and a very bad headache, especially after avoiding caffeine for 24 hours. Prepare for these side effects by keeping yourself busy: take walks, spend time in the garden, or do other light, soothing activities.
Avoid anything that may aggravate a headache, such as prolonged TV watching or reading in low light. These side effects will eventually diminish – and are worth it in the long run.
Or, consider weaning yourself off caffeine by gradually reducing your intake. Substitute green tea or decaffeinated coffee for caffeinated coffee, and drink water or fruit juice mixed with sparkling water in lieu of cola. Breathing exercises, physical exercise and a diet that incorporates plenty of fruits and vegetables may also help reduce the severity of side effects.
Find out which vitamins are right for you.
Everyone's dietary needs are different based on a number of factors including lifestyle, diet, medications and more. To find out
what vitamins you need
, take the
Weil Vitamin Advisor
. This 3-step questionnaire requires just minutes to complete, and generates a free, no-obligation vitamin and nutritional supplement recommendation that is personalized to meet your unique nutritional needs.
Have Questions About Your Health?
From thinning hair to bone loss, get your health questiones answered at Dr. Weil on Healthy Aging. We have actionable advice on how to lessen your risk or even prevent common health concerns. Learn more – sign up for a 14-day free trial today, and save 30% when you join!