The Best Way to Lose Weight
Published: 04/10/2013
Learn More:
Aromatherapy
Related:
Wellness Therapies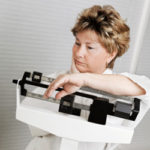 Want to shed some unwanted pounds, increase your energy and even improve your mental outlook? It's simpler than you think. Just turn off the television and take a walk. I recommend walking 30-45 minutes a day as a way to maintain a healthy body and weight. I also recommend taking a break from television. Local news focuses on crime, violence and death, and its images and message can lead to feelings of fear and depression. Start by swapping out 30 minutes of television-watching a week for a walk, and work your way up to making it a daily activity. You will soon feel better in body, mind and spirit!
Find out which vitamins are right for you.
Everyone's dietary needs are different based on a number of factors including lifestyle, diet, medications and more. To find out
what vitamins you need
, take the
Weil Vitamin Advisor
. This 3-step questionnaire requires just minutes to complete, and generates a free, no-obligation vitamin and nutritional supplement recommendation that is personalized to meet your unique nutritional needs.
Calling all flusher blushers | 2 Free Mega Samples
Get relief with Dr. Andrew Weil for Origins™ Mega Mushroom Collection. The award winning Mega-Mushroom Skin Relief Soothing Face Serum is clinically proven to help calm and soothe skin. Enjoy a 1-week supply of Dr. Andrew Weil for Origins™ Mega-Mushroom serum and cleanser + free shipping with any $30 Origins.com purchase. Use code MUSHROOM at checkout.