Can Supplements Help Prevent Alzheimer's?
Published: 06/27/2013
Learn More:
Is the 8-Hour Diet Worthwhile?
Related:
Diets & Weight Loss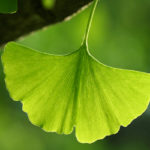 Each Thursday in June the Daily Tip will cover aspects of aging gracefully, courtesy of Dr. Weil on Healthy Aging.

Over 30 million people worldwide are now living with Alzheimer's disease. To help preserve mental function and protect against age-related cognitive decline – including dementia and Alzheimer's disease – eat an anti-inflammatory diet, keep your mind and body active, and consider these supplements:
A daily multivitamin. A good multivitamin can provide optimal levels of folic acid and other B vitamins, compounds which help lower blood levels of homocysteine, a toxic amino acid linked to increased risks of Alzheimer's disease.
Ginkgo. Extracts of ginkgo tree leaves increase blood flow to the brain and have been shown to slow the progression of dementia in early onset Alzheimer's disease.
Phosphatidyl serine, or PS. This naturally occurring lipid is considered a brain cell nutrient and may have positive effects on memory and concentration. Research has suggested it can help slow age-related cognitive decline.
A daily low-dose aspirin. Aspirin and other nonsteroidal anti-inflammatory drugs (NSAIDs) may reduce the risk of Alzheimer's disease by mediating inflammation. Because NSAIDs can cause stomach irritation, they should always be taken with food.
Turmeric. This spice with natural anti-inflammatory activity may have a specific protective effect against Alzheimer's disease.
DHA. This omega-3 fatty acid, which occurs naturally in cold-water fish, is essential for normal brain development, has been linked to healthy cognitive function.
Acetyl L-carnitine and alpha lipoic acid. This combination of micronutrients may help support improved mental alertness as well as increased energy.
Find out which vitamins are right for you.
Everyone's dietary needs are different based on a number of factors including lifestyle, diet, medications and more. To find out
what vitamins you need
, take the
Weil Vitamin Advisor
. This 3-step questionnaire requires just minutes to complete, and generates a free, no-obligation vitamin and nutritional supplement recommendation that is personalized to meet your unique nutritional needs.
Natural Healing Orthotic Sandals
Dr. Weil recommends footwear and orthotic insoles incorporating Orthaheel technology, a science-based platform that can help relieve common foot, ankle and knee pain. Orthaheel's podiatrist-designed sandals provide natural support and comfort without compromising style. Visit Orthaheelusa.com today to see our summer sandal collection for women and men.