Can Foods Boost Energy Levels?
Published: 06/29/2013
Learn More:
Cystic Fibrosis
Related:
Condition Care Guide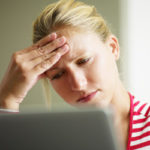 Persistent mild fatigue or a chronic lack of energy due to day-to-day stressors or hectic schedules can often be addressed with simple preventive steps. In addition to regular exercise, quality rest, and a supplement routine designed to promote energy, try these dietary tips for a natural energy boost:
Eat a wide variety of fresh fruits and vegetables (preferably organic) for their protective phytochemicals and micronutrients needed for optimal metabolism.
Eat modest meals. A large meal can trigger the body to release more insulin, resulting in low blood sugar levels and a fatigue-inducing slump. Eating smaller meals can help keep blood sugar levels steady.
Stay hydrated. Dehydration is a common cause of fatigue – drink purified water or other healthy liquids throughout the day.
Snack right. Choose healthy snacks that contain some protein, carbohydrates, and beneficial fats. Good options include a handful of unsalted nuts, fresh or dried fruit, plain yogurt, vegetable sticks, and whole grain bread or crackers.
Eat more fiber. Navy beans, kidney beans, chickpeas, and lentils are all rich in fiber, which slows the release of insulin and helps maintain a steady supply of energy.
Find out which vitamins are right for you.
Everyone's dietary needs are different based on a number of factors including lifestyle, diet, medications and more. To find out
what vitamins you need
, take the
Weil Vitamin Advisor
. This 3-step questionnaire requires just minutes to complete, and generates a free, no-obligation vitamin and nutritional supplement recommendation that is personalized to meet your unique nutritional needs.
A New Outlook in Just Eight Weeks!
The transition from feeling "blah" to "rah" isn't immediate – but a few tweaks here and there can make a profound, sustainable difference. If you want to improve your outlook on life, join SpontaneousHappiness.com. We have everything you need to help improve your physical, mental and spiritual health, including exclusive tools and a very supportive community of like-minded members. See if it's right for you – start your 10-day free trial!