4 Ways To Avoid Meat With Added Growth Hormones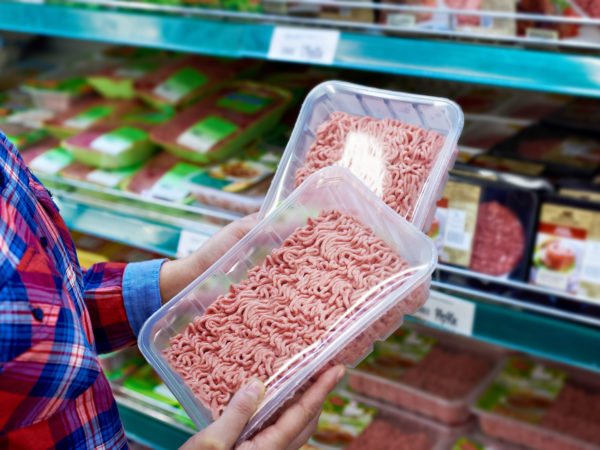 An estimated two-thirds of the cattle raised in the U.S. are given hormones, including growth hormone, testosterone and estrogen, to help boost muscle growth and production. Unfortunately, the growth may not stop at the animal and may incite certain, concerning tissue growth in humans that consume the meat. Make minimizing your consumption of meats that have added growth hormones a priority: hormone residues in food may increase the risk of breast cancer and other reproductive system cancers among women, and may promote development of prostatecancer in men.
Consider the following when shopping:
Know which animals are likely to contain these unwanted hormones. Currently cattle and sheep are the only animals allowed to have growth hormones added. The USDA does not permit the use of hormones in hogs; chickens, turkeys and other fowl; or in venison.
Read labels carefully. Look for the words "no hormones administered" on packaging, which indicates these chemicals were not used in raising the animals.
It is even better to source meat from local sources that raise the animals using natural, organic methods – for example, seek out 100% grass-fed beef. It's less likely hormones are used in small, local farms that are committed to quality. It is always a win if you can meet with the farmer and discuss raising practices. If they are currently using hormones, your interest may get them thinking otherwise.
Use meat alternatives if hormone-free animal products are cost-prohibitive. You can substitute vegetable protein for meats (beans, legumes and mushrooms are hearty vegetarian options that work well as meat substitutes); or use faux meat, such as products made from whole, organic soy (not soy protein isolate) that duplicate the texture and appearance of meats. This goes for dairy as well, which may also contain hormones. Many great alternatives exist now from nut milks for drinking, to cashews and nutritional yeast for creating a cheese flavor and texture.
Today's Health Topics
Editor's Pick
Health Focus
Ask Dr. Weil's Q&A
sponsor
Visit Our Updated Origins Shop Experience!
Dr. Weil believes inflammation is the root cause of visible skin concerns like irritation. He also believes mushrooms have the power to fight irritation. That's why he partnered with Origins to create these Mega-Mushroom Formulas.