3 Reasons You Need Vitamin C
Published: 04/30/2013
Learn More:
What's So Healthy About Juicing?
Related:
Nutrition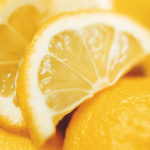 Vitamin C is a powerful antioxidant and an essential nutrient, meaning our bodies can't make it and we must obtain it from our diets. Specifically, vitamin C:
Plays a central role in the repair and regeneration of tissues.
Helps protect cells from everyday oxidative stress throughout the body.
May support healthy immune function.
Getting vitamin C through your diet is easy – food sources are abundant and can be enjoyed all year long: try increasing your intake of broccoli, cantaloupe, kiwi, oranges, peppers, pineapple, pink grapefruit and strawberries. Supplemental vitamin C is another option – I suggest a vitamin C supplement derived from d-glucose, taken with a meal to reduce any stomach irritation.
Find out which vitamins are right for you.
Everyone's dietary needs are different based on a number of factors including lifestyle, diet, medications and more. To find out
what vitamins you need
, take the
Weil Vitamin Advisor
. This 3-step questionnaire requires just minutes to complete, and generates a free, no-obligation vitamin and nutritional supplement recommendation that is personalized to meet your unique nutritional needs.
Lower Your Blood Pressure Naturally
RESPeRATE™ is the first medical device clinically proven to lower blood pressure with no side effects. This revolutionary device harnesses the power of breathing to lower blood pressure naturally. Featured in Mayo Clinic's "On High Blood Pressure," doctor recommended.