Is Deer Antler Velvet Worthwhile?
What can you tell me about deer antler velvet, the performance-enhancing supplement reportedly used by the Baltimore Raven's Ray Lewis while recovering from a torn triceps muscle? Does it work?
Andrew Weil, M.D. | February 1, 2013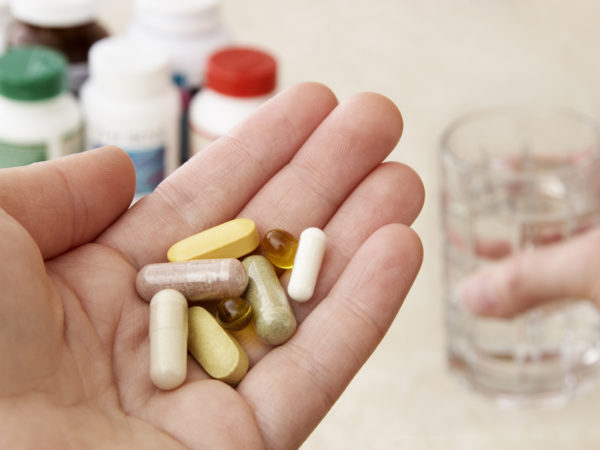 In the days leading up to Super Bowl XLVII we've heard a lot about deer antler velvet and the question of whether or not Baltimore Ravens' linebacker Ray Lewis used an extract of it (in spray form) to help heal the triceps muscle he tore in October 2012. This could be a problem for Lewis, since deer antler velvet contains a substance that is banned by the National Football League (NFL).
According to an article in Sports Illustrated, Lewis spoke by telephone after his injury with Mitch Ross, co-owner of the supplement company S.W.A.T.S. (Sports with Alternatives to Steroids) to ask about treatments that could speed his recovery. Sports Illustrated reported that among Ross' recommendations were deer antler pills to "rebuild your brain via your small intestines." In addition to recommending the pills, Ross reportedly also told Lewis to spray deer antler extract under his tongue. Lewis has denied following this advice, and Ravens' management has said that the star player has never flunked a drug test.
The NFL-banned substance present in deer antler velvet is insulin-like growth factor, IGF-1, which mediates the level of human growth hormone in the body. IGF-1 has also been banned by Major League Baseball and the World Anti-Doping Agency.
Deer antler velvet is the tissue that covers the bone and cartilage that develop into deer (and elk) antlers. It has been harvested for centuries and used traditionally to increase strength, boost the immune system, and counter the effects of stress. Now it's promoted to improve athletic performance; raise testosterone levels to increase sex drive, fertility and erectile function in men; as well as to reduce the signs of aging and treat problems ranging from high cholesterol, high blood pressure, asthma and osteoporosis to migraine headaches, indigestion, and many more.
I know of no scientific evidence to support any of the marketing claims made for these supplements. I discussed your question with Tieraona Low Dog, M.D., an internationally recognized expert in the fields of integrative medicine, dietary supplements and women's health, and an authority on botanical medicine. She explains that IGF-1 in the velvet promotes rapid growth of the antler. Dr. Low Dog notes that the two studies examining the effects of deer antler velvet supplements taken by athletes have yielded conflicting results. One showed some improvements in endurance and knee strength in weightlifters, but the other found no differences in rowers after 10 weeks of supplementation.
Dr. Low Dog also reports that a chronic wasting disease in deer, elk and moose is the only recognized prion (infectious protein) disease of wild animals and has been found in 15 states and two provinces in Canada. (Prion diseases in wild animals are similar to bovine spongiform encephalopathy, better known as mad cow disease, in cattle.) No known cases of neurological disease have been seen in humans who have taken deer antler velvet supplements, but a 2009 study sponsored by the National Institutes of Neurological Diseases and Stroke and the U.S. Department of Agriculture concluded that the possibility remains.
The harvesting of deer antler velvet can be a painful process, as the velvet tissue contains an abundance of nerves and bleeds profusely if cut or removed. Dr. Low Dog says she has no problem with harvesting velvet from deer killed for food, but is concerned that shortcuts will be taken should demand for the supplements continue to grow. She notes that the United Kingdom has banned the removal of deer antler velvet under its welfare-of-livestock regulations, unless the antlers have been damaged or most of the velvet has been shed.
Andrew Weil, M.D.