Best Foods With Vitamin B12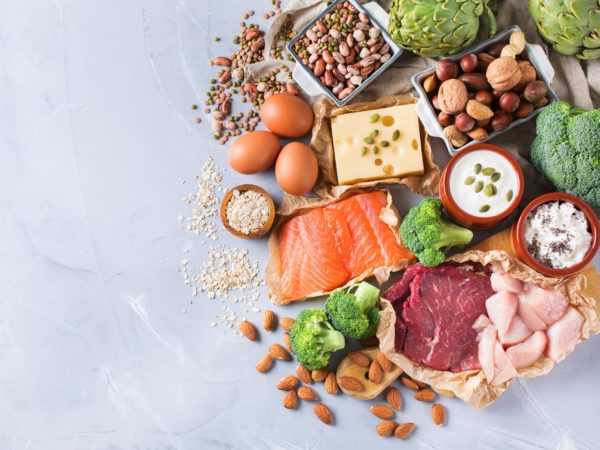 What are the best foods with vitamin B12 that you can add to your family's diet? Find out in this short video from the DrWeil.com editorial team. Vitamin B12, also known as cyanocobalamin or cobalamin is a part of the B vitamin family. B12 is necessary for DNA synthesis, proper red blood cell formation and good neurological function, but it is only found naturally in animal products. Fortified foods, like breakfast cereals are readily available sources of vitamin B12 for vegetarians as well. Read product labels carefully to determine which added nutrients these fortified foods contain. Those with some gastorinstestinal disorders, such as celiac disease or Crohn's disease may be unable to absorb enough vitamin B12 from food and may have to consider supplementation. Make sure to speak with a healthcare provider if this is the case.
Best Foods With Vitamin B12
Video Transcript
What are some of the best foods with vitamin B12?
Vitamin B12 is a part of the B vitamin family, but it is unlike other B vitamins in several interesting ways.
B12 is a water-soluble essential micronutrient that affects the development and maintenance of red blood cells, nerve cells, and normal myelination (covering) of nerve cells.
Although vitamin B12 is water-soluble like the other B vitamins, several years' worth of B12 can be safely stored in your body.
Despite our ability to store vitamin B12, a deficiency is still possible. Deficiency can lead to nerve damage, memory loss, and even dementia.
We can only obtain vitamin B12 from animal foods (or some fortified foods) in our diet. Plants cannot make or store vitamin B12.
Vitamin B12 deficiency can occur in people who follow strict vegetarian or vegan diets, or in those with digestive issues.
Animal-derived foods are the best sources of vitamin B12. These include:
Dairy products
Eggs
Meat
Fish
Poultry
Shellfish
An additional B complex supplement may be helpful for those who avoid animal products, or for those who take medications that deplete one or more of the B vitamins, including vitamin B12.