What Is Beard Oil?
Can you tell me anything about beard oil? I had never heard of it before, but I've recently grown a beard, and I'm told beard oil is essential. Is this just hype for a new type of product?
Andrew Weil, M.D. | November 2, 2015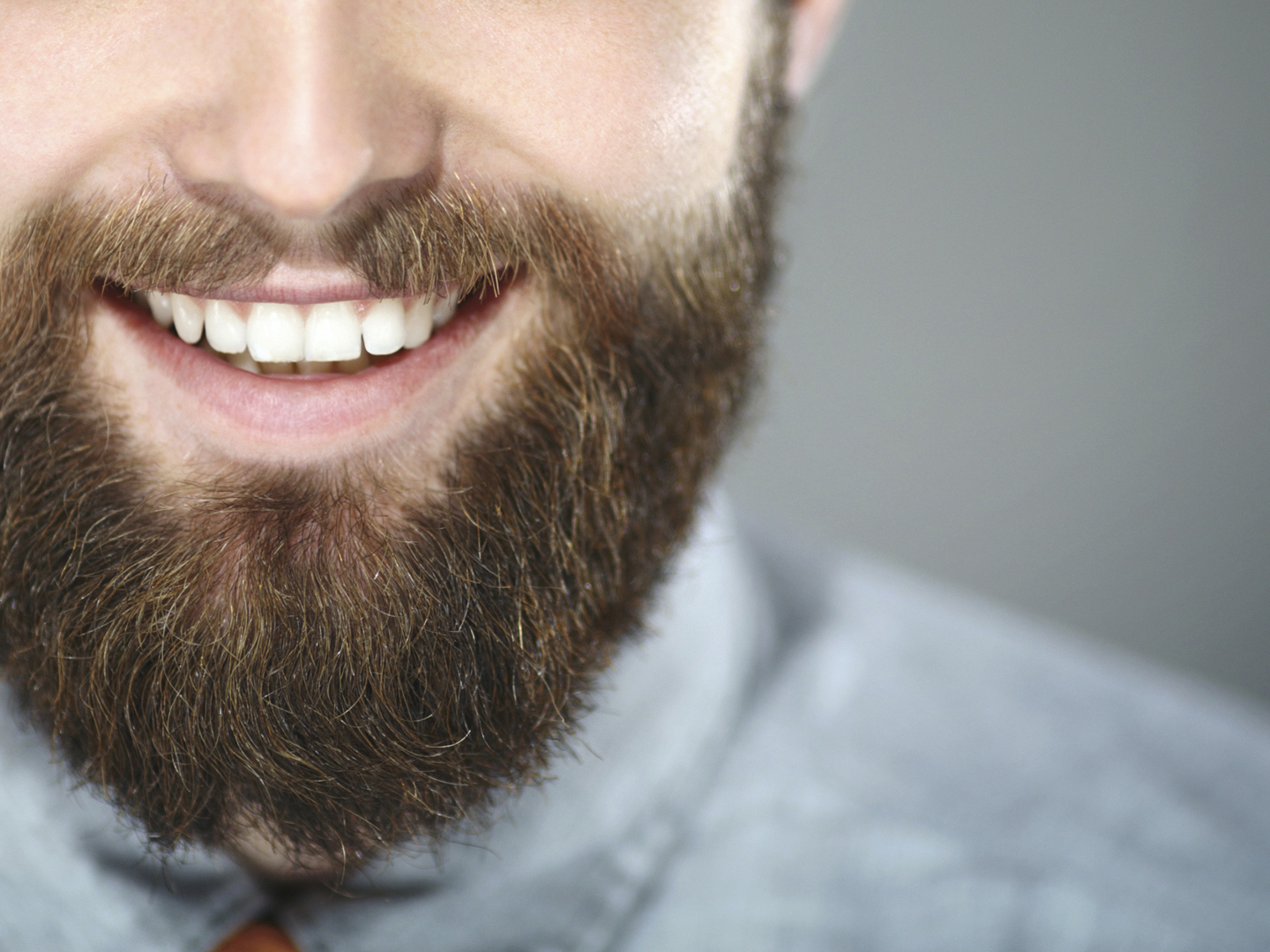 Beard oil is a grooming product for bearded men, akin to conditioner for the hair on your head. I'm not sure how long beard oil has been around, although earlier versions of today's products may go back as far as the 1930s. I've also read that Native Americans living in cold climates used beard oil made from natural oils, but I can't vouch for the accuracy of that report.
Whatever its history, today's beard oils can make the difference between a healthy-looking, well-groomed beard and the 1960's scruffy look. The oil usually contains conditioning ingredients, such as jojoba oil, grapeseed oil and argan oil, that can also prevent flaking – known as "beard-druff"– and can hydrate the skin, preventing "beard itch." Good-looking whiskers are hard to maintain in cold, windy weather, especially if you're using hard water, both of which are drying. Then, too, the hair in a man's beard can sap nutrients and oils from the underlying skin. Beard oil helps to replace them. All you have to do is rub a few drops into your beard after your morning shower.
Beard oil has probably come to wider attention because, according to a 2014 New York Times report, beards "have shed their underground connotations" and are now sported by "Wall Street titans, professional sports golden boys, Us Weekly cover boys and morning-show television hosts" – men who are anything but scruffy, and have a professional interest in appearing well-groomed.
Many beard products are scented, and the better brands use natural essential oils to provide a light aroma. The scents tend to be those considered masculine, such as coriander, lime, peppercorn, or sandalwood.
You can choose from a wide variety of beard oils online – they're harder to find on drugstore and supermarket shelves. It may take some trial and error to find the one that suits you best (is not too heavy or too light) and has a fragrance you like.
I use a product called Iron John Beard Oil, made with organic soybean oil, grapeseed oil, avocado oil, essential oils and vitamin A. It softens facial skin and conditions my beard, and doesn't give my facial hair a greasy feeling.
Bottom line: a beard is not a maintenance-free escape from shaving. In addition to beard oil, it needs trimming, combing and shampooing. Fortunately, an ever-increasing array of products is now available to help men keep their beards looking and feeling good.
Andrew Weil, M.D.