Glycation: Slowing Skin Aging?
What is skin glycation? What role does it play in skin aging and is there anything we can do about it?
Andrew Weil, M.D. | March 23, 2021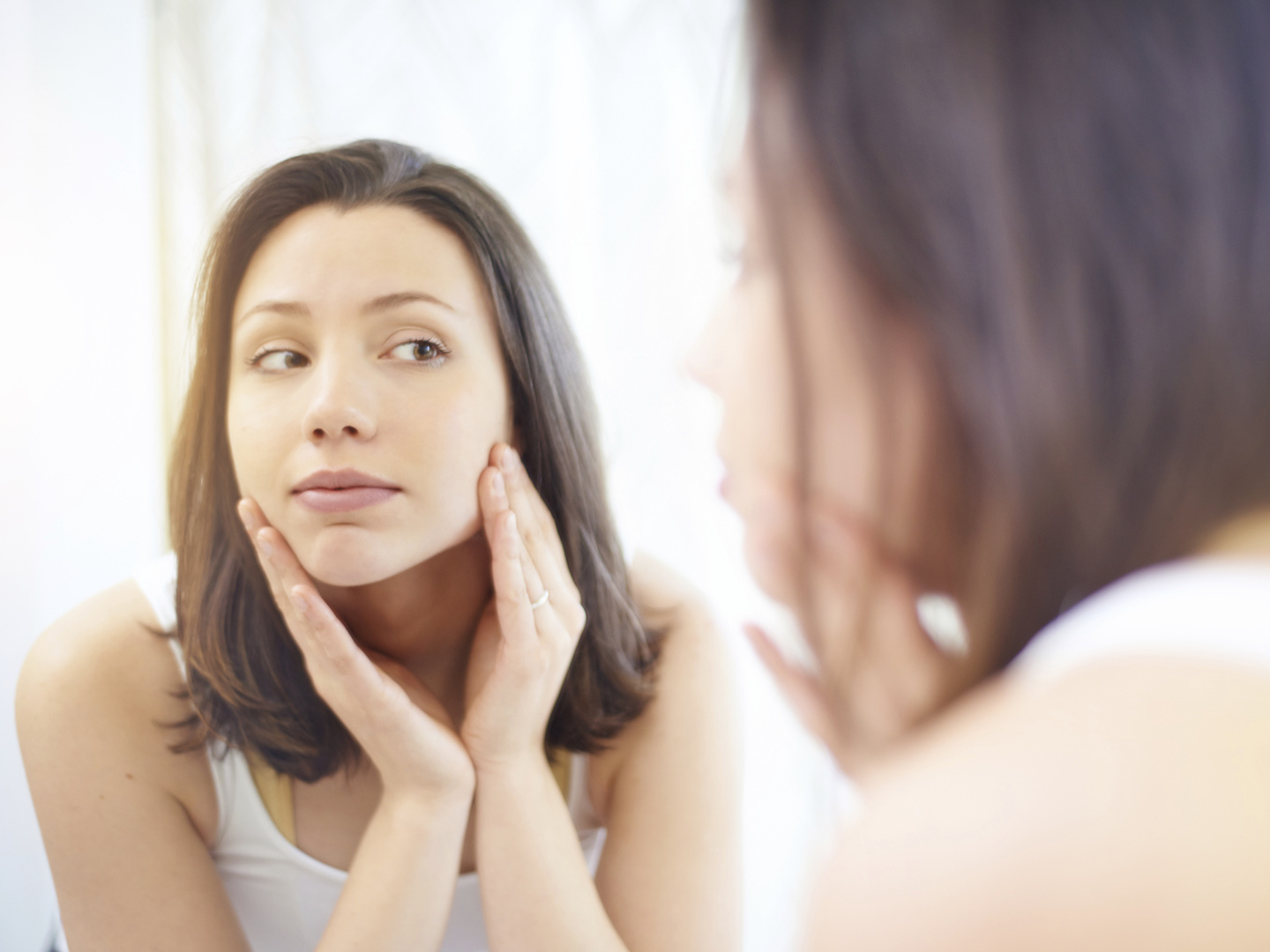 Glycation is a chemical process resulting from excess glucose in skin fibers, which leads to changes that affect collagen, the structural protein that supports our skin and internal organs, and plays a part in aging skin. Glycation reduces the ability of collagen to keep skin firm and is thought to be the cause of deep wrinkling, age spots and skin thinning.
This process is believed to begin at about the age of 20. It intensifies as we grow older. according to the American Academy of Dermatology, some research has shown that diets containing a lot of sugar and other quick-digesting carbohydrates can accelerate aging; as a result your face can start to "fall." In addition, glycation can lead to other distressing skin changes, including flareups of acne, dehydration, yellowing, and inflammation.
We've also learned that advanced glycation end products (AGEs), a class of compounds resulting from combinations of sugars and proteins, can accelerate the effects of aging. AGEs form when blood sugar is high, mostly as a result of overconsumption of quick-digesting carbohydrates, including foods made from flour. Americans consume far too much sugar – an average of 22 teaspoons per day, mostly from sodas and other sweet drinks, baked goods, candy, and ready-to-eat cereals.
Limiting sugar intake to 10 percent of daily calories may help keep your skin looking younger longer. It also can help with weight control as well as improve your general health.
Besides sweets, other foods that favor formation of AGEs include red meat, some types of cheese, fried foods, butter and margarine, mayonnaise and highly processed products. In addition, cooking foods at high temperatures, as by grilling, frying, and roasting, produce much higher levels of AGEs than boiling and steaming.
Andrew Weil, M.D.
Sources:
H.P. Nguyen and R. Katta, "Sugar Sag: Glycation and the Role of Diet in Aging Skin," Skin Therapy, November 20, 2015
Rajani Katta et al, "An Anti-Wrinkle Diet: Nutritional Strategies to Combat Oxidation, Inflammation and Glycation," Skin Therapy Letter, March 2020
Learn more about Dr. Weil's partnership with Origins and how we use the science of anti-inflammation to address skin care and aging skin.