Diet To Prevent Glaucoma?
I've been told that a low-carb diet can prevent glaucoma. Can it really help?
Andrew Weil, M.D. | September 7, 2020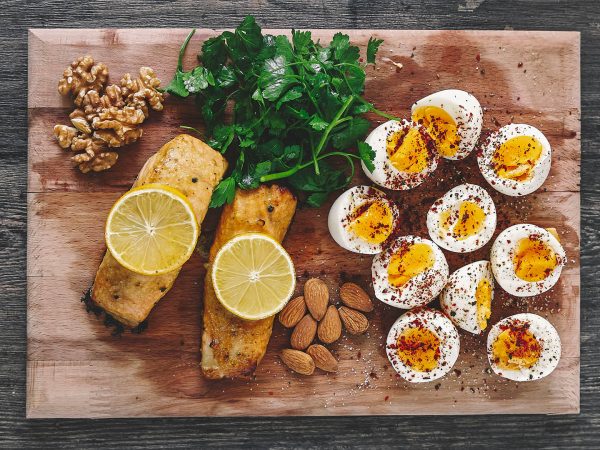 Some new research suggests that a low-carbohydrate diet may be linked to a lower risk of developing glaucoma, one of the leading causes of vision loss and blindness in the United States. The research, from Harvard and New York City's Icahn School of Medicine at Mount Sinai, found that a diet low in carbohydrates and higher in fats and protein generates changes in the eyes that may prevent the disease. The researchers noted that the diet won't stop the progression of glaucoma if you already have it but might prevent it in people at high risk.
They wanted to know if the diet could positively impact the optic nerve, which transmits visual information from the retina to the brain. They followed 185,638 female nurses and male health professionals between the ages of 40 and 75 who were participating in three large studies in the U.S. between 1976 and 2017. Every two to four years, the participants filled out food frequency questionnaires describing what they ate and drank and responded to questions about their health and any diseases they might be developing. If they reported they had glaucoma, their eye care providers were asked to send medical records to determine if they had primary open-angle glaucoma (POAG), the most common type of the disease.
Study author Louis R. Pasquale, M.D., deputy chair for ophthalmology research at Mount Sinai, noted that a low-carb diet already had shown favorable results for epilepsy, Parkinson's and Alzheimer's diseases.
The study found that patients who followed a low-carb diet containing plant-based fat and protein had a 20 percent lower risk of developing POAG compared to those who followed a high-carb diet. But it didn't find any link between POAG and a low-carb diet without accounting for the source of protein and fat nor an association between glaucoma and an animal-based low-carb diet.
Dr. Pasquale noted that because the study was observational in nature, not a clinical trial, "more work is needed as this is the first study looking at this dietary pattern" in relation to POAG. He added, "This dietary pattern may be protective only in people with a certain genetic makeup." I'll update you on this as soon as new information becomes available.
Andrew Weil, M.D.
Source:
Louis R. Pasquale et al, "Low-carbohydrate-diet scores and the risk of primary open-angle glaucoma: data from three US cohorts." Eye, March 2, 2020  doi.org/10.1038/s41433-020-0820-5