Breathing Your Way Out Of A Panic Attack?
What breathing technique is best to use during a panic attack?
Andrew Weil, M.D. | May 26, 2022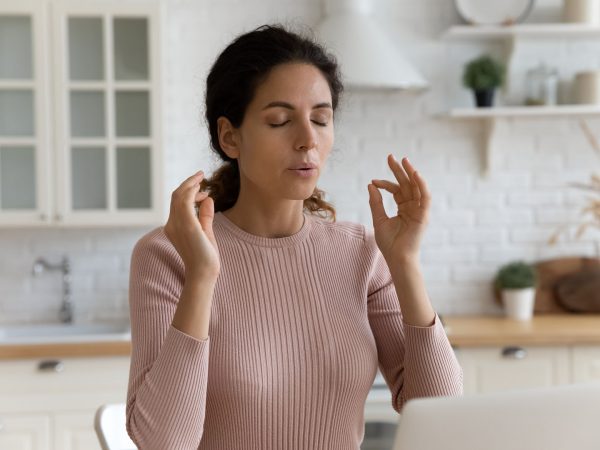 Panic attacks can be a frightening experience, with symptoms that include chest pain, heart palpitations, shortness of breath, dizziness, even abdominal distress. These symptoms can be confused with those of a heart attack, which can make a panic attack even more terrifying. Fortunately, there are techniques for controlling breathing that can help forestall an attack or reduce its severity, especially in those who suffer from anxiety, or who experience repeated panic attacks
My recommendation is to practice the 4-7-8 Breath (also known as the Relaxing Breath). It is a simple breathing technique to learn, is a proven antidote to stress, and quickly induces a state of relaxation. You must practice it twice a day as a means of de-stressing and reducing anxiety. Once you master it, do the exercise at the first sign of a panic attack to nip it in the bud.
You may also want to try the Stimulating Breath (also called the Bellows Breath) or Breath Counting. Video demonstrations of all three of these breathing exercises can be found here.
Panic disorder, characterized by repeated episodes of panic attacks, can be a debilitating mental health condition that should be treated by a qualified professional who takes a comprehensive approach to this complex problem. Many people have overcome the condition using cognitive behavioral therapy, talk therapy, or, in severe cases, medication. The breathing techniques, practiced consistently, can play a significant part in reducing the symptoms of panic disorder.