Sleep & Cognition: A Connection?
Is it true that not getting enough sleep – or getting too much – negatively affects the ability to think?
Andrew Weil, M.D. | November 3, 2020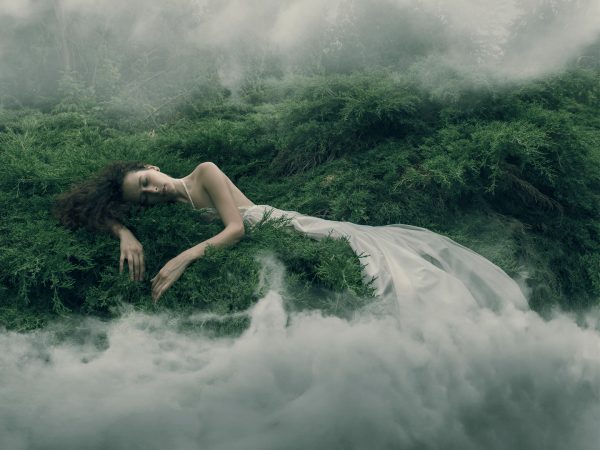 New research from the University of California, San Francisco reveals that cognitive function declines faster among people who get too much or too little sleep compared to those who sleep seven hours a night but cause and effect are not entirely clear.
The researchers followed 9,254 people in England and 10,811 in China for an average of eight years and four years, respectively. Most of the English participants (65.6 percent) reported sleeping seven hours. Another nine percent said they slept four hours or less, while 3.4 percent reported sleeping 10 hours or more. Almost 42 percent of the Chinese participants reported sleeping seven hours a night, with about 29 percent saying they slept four hours or less and 8.2 percent saying they slept 10 hours or more. The participants' ages ranged from 48 to 75.
The researchers determined the participants' cognition via tests for immediate and delayed recall, their ability to count backward by seven, as well as to copy intersecting pentagons, and their date orientation. Follow-up tests were conducted every two years. Over time the Chinese participants with more extreme sleep duration exhibited faster declines in memory than their English counterparts. The Chinese participants had lower body mass index, less education, higher rates of depression and were less likely to live alone or drink alcohol at least once a week than the English group. They also were less likely to have high blood pressure, cancer, or asthma, but more likely to have coronary heart disease or chronic lung disease.
Based on the factors involved, the researchers suggested the possibility that too much or too little sleep could be an early sign of cognitive decline or dementia.
In a commentary on the study findings, Dr. Yue Leng, M.D., Ph.D., an assistant professor of psychiatry at the University of California, San Francisco, wrote, "It's usually believed that sleep deprivation might lead to cognitive decline, but it's unclear why too much sleep might be bad for cognitive health." She added that "older adults should pay more attention to their sleep habits, as these might have implications for their cognitive health" and noted that research has shown that sleep disturbances can stem from cognitive impairment and that animal studies have found links between lack of sleep and increased levels of brain proteins thought to be signs of Alzheimer's disease. Dr. Leng and Kristine Yaffe, M.D., also of the University of California, San Francisco, wrote in the commentary that while "ample evidence supports the negative impact of sleep deprivation on cognitive aging…there are no known biological mechanisms that explain why long sleep duration might cause cognitive impairment."
Andrew Weil, M.D.
Source:
Yanjun Ma, et al, "Association Between Sleep Duration and Cognitive Decline," JAMA Network Open, September 21, 2020, doi:10.1001/jamanetworkopen.2020.13573