Can Diet Cause Insomnia?
Is it true that insomnia can be caused by sugars and other refined carbohydrates? I'm skeptical but am willing to change my diet to overcome my sleep problem. Your thoughts?
Andrew Weil, M.D. | March 12, 2020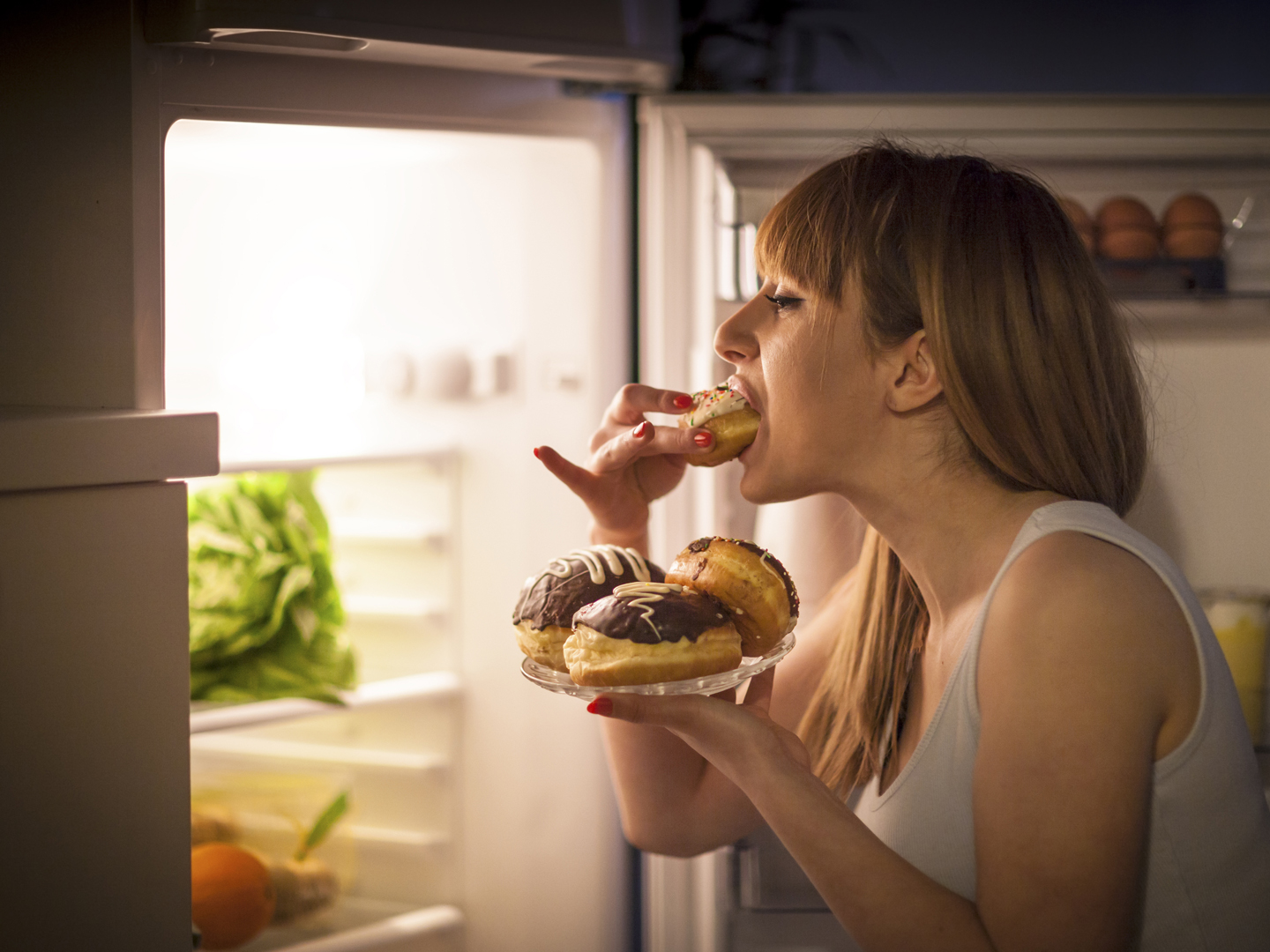 Some new evidence does suggest that chronic insomnia in post-menopausal women may be related to diet. A study from Columbia University Vagelos College of Physicians and Surgeons reached this conclusion after examining food diaries completed by more than 50,000 women participating in a large federal health study. They found that women whose diets included higher amounts of vegetables, fiber, and whole fruit (not juice) were less likely to develop insomnia. And that those whose diets were highest in sugars and refined carbohydrates were more likely to suffer from it.
The investigators reported that the results of earlier studies exploring possible links between insomnia and refined carbohydrates have been inconsistent. They also noted that because the studies didn't follow individuals over time, it wasn't clear if a diet high in refined carbohydrates is responsible for the onset of insomnia or the other way around – whether insomnia prompts people to eat more sweets.
We know that sugars and other highly refined carbohydrates have a high glycemic index and that consuming them leads to a rapid increase in blood sugar. This causes the release of insulin, a resulting drop in blood sugar, and the release of hormones such as adrenaline and cortisol, which the Columbia researchers noted can interfere with sleep. They hypothesized that rapid ups and downs of blood sugar stemming from consumption of refined carbohydrates may trigger insomnia. The study backed up this view.
The study's senior author, James Gangwisch, Ph.D., noted that chronic insomnia often is treated with cognitive behavioral therapy, or with medications that can be expensive and can have adverse effects. He suggested that by identifying other factors that lead to insomnia, "We may find straightforward and low-cost interventions with fewer potential side effects." Based on the new findings, Dr. Gangwisch said, "We would need randomized clinical trials to determine if a dietary intervention, focused on increasing the consumption of whole foods and complex carbohydrates could be used to prevent and treat insomnia."
Insomnia is a common problem affecting about one-third of the world's adult population. While it is more common in women, the quality of sleep often decreases as we age  in both men and women. If you feel that your diet could be contributing to your problem, by all means try to eliminate sugars and other refined carbohydrates. You can achieve this by following my anti-inflammatory diet. Here's where you can find my recommendations for dealing with insomnia.
Andrew Weil, M.D.
Source:
James E. Gangwisch et al, "High glycemic index and glycemic load diets as risk factors for insomnia: analyses from the Women's Health Initiative." The American Journal of Clinical Nutrition. December 11, 2019, doi.org/10.1093/ajcn/nqz275