Can You Cure Hoarding?
Is there any treatment to stop people from hoarding? Several members of my family are affected, and it's really difficult to deal with.
Andrew Weil, M.D. | July 7, 2019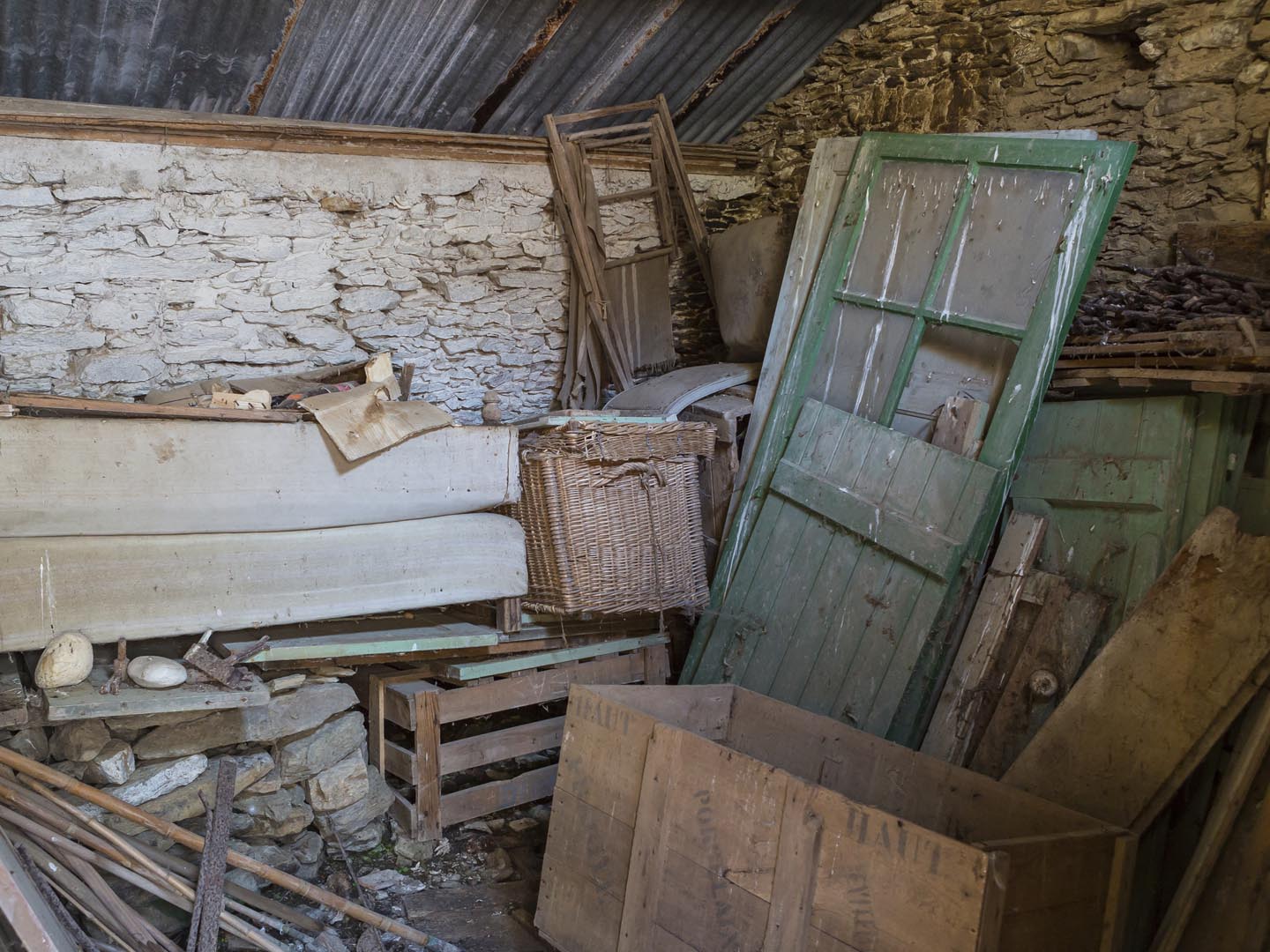 Hoarding seems to be much more common than most people realize. It's estimated that approximately 4.5 to 5 million adults in the U.S. are affected. Academicians here and abroad have been actively studying this type of behavior, characterized by the excessive collection and inability to part with of all kinds of stuff, sometimes including dozens, even hundreds, of pets living in crowded, unsanitary conditions. Hoarding hasn't been classified as a distinct mental health problem, although it is listed as a symptom of obsessive-compulsive disorder. There certainly appears to be an element of compulsion involved in accumulating clutter and being unable to organize it or throw it away. This mindset is summarized in an old New England story about going through the attic of an elderly hoarder, and finding a box labeled "pieces of string too short to save."
When I moved a few years ago, I was surprised at the amount of stuff I had accumulated. But hoarding goes far beyond the normal pile-up of things we all store or put aside because we aren't ready to throw them out or think we may need someday. There may be a genetic component to it. (Hoarding runs in some families.)
Research from the UK's University of Bath published in May 2019 concluded that hoarding is driven by a strong emotional connection with objects, partly attributable to vivid, positive memories linked to them. As a result, individual items become an extension of a given memory, which becomes a barrier to decluttering, the researchers wrote. They added that cognitive-behavioral therapy used to treat hoarding might be improved by training hoarders to respond differently to those memories. When they interviewed people with hoarding problems and individuals who aren't affected, the investigators found that while both groups reported positive memories that came to mind the last time they discarded or tried to discard items that they valued, the study participants who weren't hoarders reported attempts to avoid these memories while the hoarders did not.
Dr. James Gregory, a clinical psychologist who supervised the research, suggested that where positive memories "and the mental images associated with them, are getting in the way of discarding objects, therapists could work with people to develop an alternative image to 'compete' with the one that's causing difficulty," The alternative images would focus on the positive consequences of discarding items.
Many hoarders don't see anything wrong with their behavior, or if they do, feel powerless to change. A family member or friend may have to meet with a mental health provider first, if treatment seems indicated, but that may not help if the hoarder doesn't recognize there is a problem or isn't willing to address it. Occasionally, medication is useful, particularly the SSRI antidepressants. These drugs can work well for obsessive compulsive disorder, but based on what I've read, they're not as effective for hoarding. As a start, I would suggest trying to persuade one or more of your relatives to consider psychological evaluation.
Andrew Weil, M.D.
Source:
Nick A.J. Stewart et al, "The Role of Intrusive Imagery in Hoarding Disorder." May 2, Behavior Therapy, 2019; DOI: 10.1016/j.beth.2019.04.005