Are Statins Messing With Your Memory?
I've heard that taking statin drugs to lower cholesterol can lead to memory loss. Is there any truth to this? If so, can you tell me how common this is and why it happens?
Andrew Weil, M.D. | August 26, 2013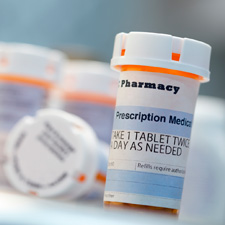 Originally published June 6, 2008. Updated August 26, 2013.
I've read uncontrolled case reports associating statins with memory loss, and I'm aware of a website hosted by the VA San Diego Healthcare System in San Diego, Calif., that is collecting reports of statin side effects. Beatrice Golomb, M.D., Ph.D., the physician who has spearheaded this effort, says that cognitive problems are the second most common side effect reported with the first being muscle pain. The volume of similar reports to the FDA prompted the agency to add new wording to statin labels in 2012, stating that these drugs could be associated with memory problems and confusion. Fortunately, both side effects disappear when the drugs are discontinued.
The problem may not be recognized by patients, and because reporting concerns to doctors isn't mandatory, no one knows how common the cognitive side effects are. Dr. Golomb notes that the data she has collected consist entirely of voluntary self-reports from patients. The reports to the FDA have also come from patients. Based on what I've read, however, memory problems appear to be rare, considering the fact that some 30 million people in the United States and millions more worldwide now take statins.
The latest development on this issue comes from a laboratory study at the University of Arizona, which showed unusual swellings within brain cells treated with statin drugs. The researchers described this as a "beads-on-a-string" effect and suggested that understanding it will likely help explain why some people develop memory problems when taking statins. They have found that the "beads" disappear when the drugs are removed. The team plans to investigate how genetics may be involved in "bead" formation, with a hereditary disposition possibly influencing hypersensitivity to the drugs. Genetic differences might also directly impact neurons responses in the brain or influence the interaction of statins with the blood-brain barrier.
Statins are known to sometimes cause muscle aches and liver dysfunction; warnings of both possibilities are prominent in the printed instructions patients receive when they pick up their prescriptions. A long list of other side effects has also been attributed to these drugs, including peripheral neuropathy (tingling and numbness or burning pain), headaches, joint and abdominal pain, problems with sleep and with sexual function.
If you're taking one of these drugs and find that you're becoming confused or forgetful, tell your doctor. Lowering the dose may help. Or your physician might suggest going off the drug for a few weeks to see if your memory improves. If it does, you should consider discussing other approaches to cholesterol control with your physician.
Andrew Weil, M.D.