Is Clindamycin Good for Treating a UTI?
Is the antibiotic clindamycin effective against a urinary tract infection?
Andrew Weil, M.D. | July 27, 2021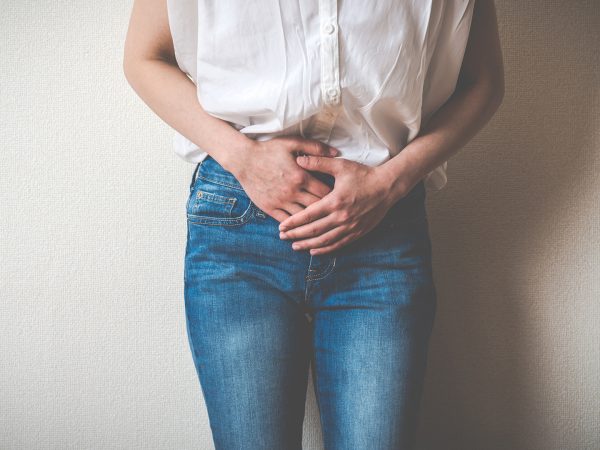 Clindamycin belongs to a class of drugs called lincosamides, which are broad-spectrum antibiotics. This means they target many different types of bacteria, including beneficial microbes in the gut. Wiping out those good bacteria may cause digestive distress and even pave the way for more serious intestinal infections.  Powerful broad-spectrum antibiotics are needed for life-threatening infections that don't respond to penicillin, which is less likely to cause digestive upset. But although clindamycin may cure a UTI, it's probably more than is required in most instances – and may do more harm than good.
UTIs are almost always caused by E.coli (Escherichia coli), a common bacterial pathogen and a normal inhabitant of our intestinal tract. There are several first-line treatments available, including natural remedies and narrow-spectrum antibiotics. Someone who is allergic to other antibiotics or whose infection doesn't respond to those may be prescribed clindamycin, but people who take it need to be alert for any signs of serious reactions. The most common side effects are digestive – diarrhea, nausea, vomiting – and can be significant. Some patients report joint pain, a metallic taste in the mouth, vaginal discharge or itching, and other symptoms. The most serious possible adverse effects of clindamycin are signs of an allergic reaction to the drug, including hives, swelling in the face or throat, or a severe rash. These are medical emergencies that require immediate attention.
Given the potential for harm, and considering the availability of other treatments with lower risk, I don't recommend clindamycin for a typical UTI. Largely due to the overuse of antibiotic therapy, some strains of E. coli have developed resistance to many first-line antibiotics, so it is more important than ever to prevent infections and use natural treatments for them when possible. Warding off an infection before it starts is easier than curing one, so I suggest a few prudent and practical preventive measures:
Use good hygiene (such as wiping front to back and urinating after intercourse) to help keep bacteria from getting into the urinary tract. ( coli is harmless in the intestinal tract but can be a problem when it establishes itself in the urinary tract.)
Stay well hydrated. Drinking lots of water leads to more frequent urination, which keeps the urinary tract less vulnerable to bacteria taking hold.
Drink unsweetened cranberry juice concentrate diluted with water or take powdered cranberry extract in capsules. Cranberries contain a substance that helps prevent certain types of bacteria from sticking to the bladder wall.
Avoid bladder irritants, such as alcohol and coffee.
If you feel a UTI coming on, I suggest drinking decaffeinated green tea, which contains polyphenols, including the catechin epigallocatechin (EGC), a natural antimicrobial that is excreted in urine. Choose products that are decaffeinated through effervescence, a process that helps retain the polyphenols. If you develop a UTI that persists, or if symptoms worsen, seek medical treatment.
Andrew Weil, M.D.
Sources:
Tadesse DA, Zhao S, Tong E, et al. Antimicrobial Drug Resistance in Escherichia coli from Humans and Food Animals, United States, 1950–2002. Emerging Infectious Diseases. 2012;18(5):741-749. doi:10.3201/eid1805.111153.
Medline Plus, Drugs, Herbs and Supplements Clindamycin. 05/15/2018 medlineplus/druginfo/meds/a682399.html
NIAID, Antimicrobial Resistance Threats. February 11, 2020 niaid.nih/research/antimicrobial-resistance-threats
https://www.drugs.com/clindamycin.html