Over The Counter Hearing Aids?
I remember reading some time ago about hearing aids that could be sold over the counter. Do you know if any are available or will be soon?
Andrew Weil, M.D. | December 14, 2020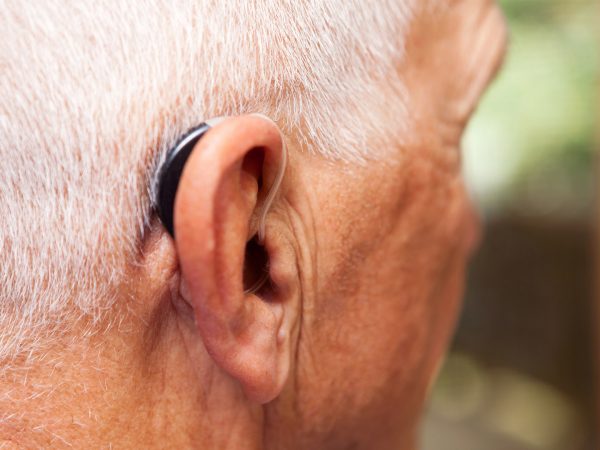 At the moment, hearing aids are not available over the counter, despite the fact that in 2017 Congress authorized their sale and required the Food and Drug Administration (FDA) to propose regulations by August 18, 2020 to govern these devices. That hasn't happened, which is bad news for the nearly one in three Americans between the ages of 65 and 74 and almost half of those over 75 who are hard of hearing. Many can't afford the hearing aids currently available, which can cost as much as $2,300 per ear, an amount that may not be covered by insurance. These prices may explain why only about 14 percent of people who need hearing aids have them. A considerable portion of the cost is for the services of the audiologists who test hearing, counsel patients, and fit the devices.
The FDA contends that it missed the deadline for issuing the regulations for OTC hearing aids due to competing priorities of the COVID-19 pandemic. Nevertheless, two hearing loss experts took the FDA to task in the November 19 (2020) issue of the New England Journal of Medicine, maintaining that "this inaction for OTC hearing aids is leaving millions of Americans without the necessary devices they were promised." The authors, Kevin Franck, Ph.D., director of Audiology at Massachusetts Eye and Ear and a member of the faculty at the Harvard Medical School's Department of Otolaryngology—Head and Neck Surgery, and Vinay K. Rathi, M.D., also of Massachusetts Eye and Ear, called on the FDA to make OTC hearing aids a priority and address "the deafening silence that has occurred since the federal government heard the call from advocates and issued a legislative mandate over three years ago." They added that today's mask requirements and calls for social distancing during the pandemic negatively impact the hearing impaired and their ability to lip read, which makes the need for OTC hearing aids greater now than ever.
I should note that other devices called personal sound amplification products (P.S.A.P.s, referred to as "PEE-saps") are available over the counter. They're classified as "wearable electronic products" and are meant for people whose hearing isn't what it used to be but not bad enough to warrant a hearing aid. (Manufacturers are legally barred from claiming that PSAPs help deal with hearing loss.) Given the lack of OTC hearing aids, PSAPs might help some people whose hearing has faded. Results from a Johns Hopkins University study in 2017 showed that seniors who tested the devices were able to hear 77 percent of what was said over background babble without a hearing aid. They were able to hear 88 percent with a hearing aid and between 81 and 87 percent of what was said while wearing four out of the five devices tested. (You can learn more about hearing aids here.)
Andrew Weil, M.D.
Source:
Keven H. Franck, Ph.D., M.B.A., and Vinay K. Rathi, M.D., M.B.A., "Regulation of Over-the-Counter Hearing Aids – Deafening Silence from the FDA." New England Journal of Medicine, November 19, 2020, DOI: 10.1056/NEJMp2027050