Are Noise-Cancelling Headphones Safe?
Our children have asked for noise-canceling headphones. We don't understand the technology. Is there any chance it could lead to any of the concerns that cell phones have raised such as the possibility of increased brain tumor risk?
Andrew Weil, M.D. | January 28, 2022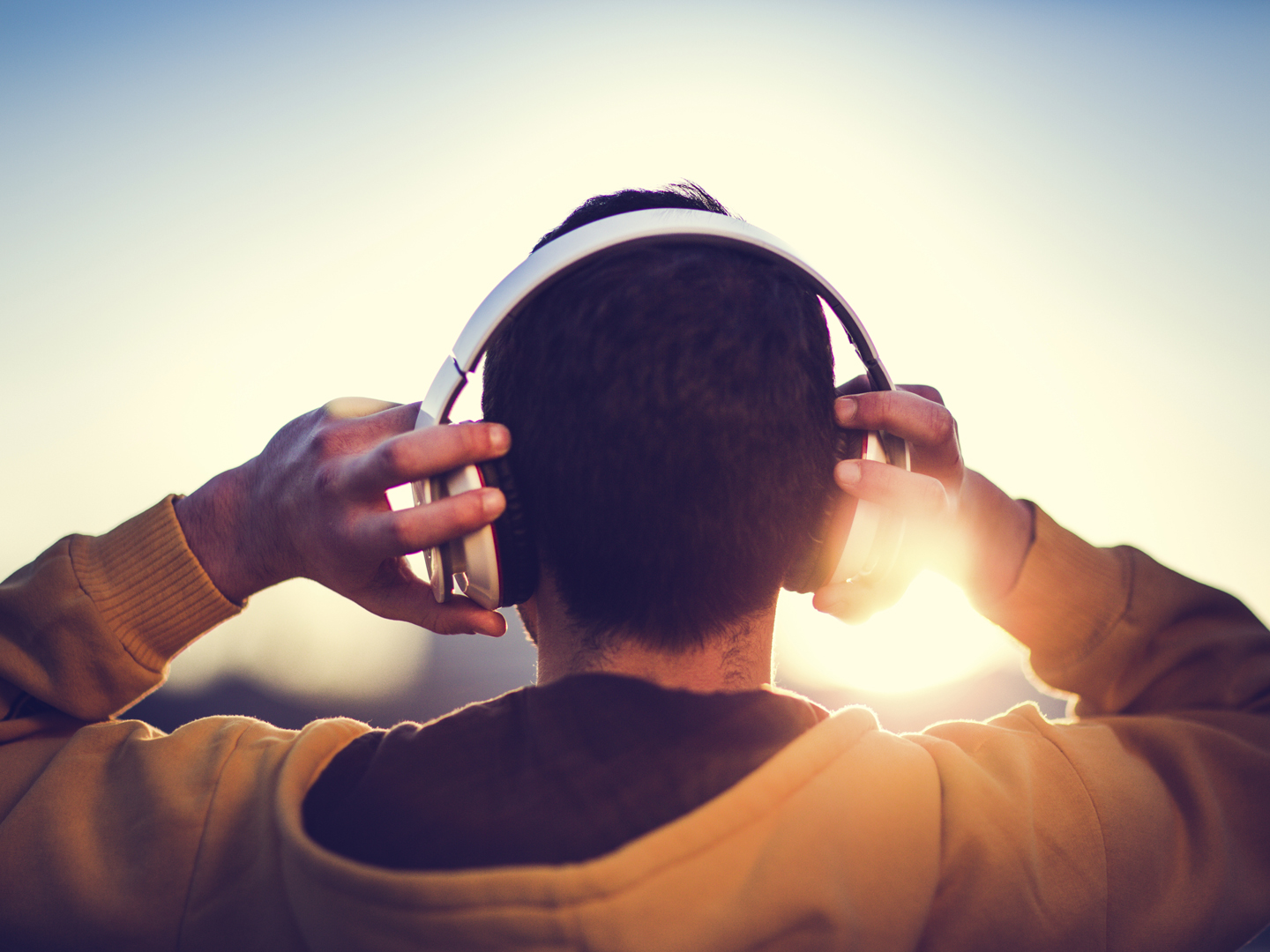 Noise-canceling headphones reduce background sounds such as the roar of an airplane engine, the rumble of a train, and highway noise. They do this by producing an "anti-noise" sound wave that interferes with and cancels out background noise (called active noise cancellation, or ANC) combined with dampers that block unwanted noise (passive noise cancellation). They contain a microphone placed near the ear and electronic circuitry that generates the opposing wave. Not only are they not dangerous, they are actually beneficial in many ways, and I recommend them.
Unlike cell phones, noise-cancelling headphones do not emit low level radiation, so they do not pose any of the potential hazards that you may worry about with those devices. The benefits of noise-cancelling headphones have been studied, with good results, for everything from reducing overstimulation in children on the autism spectrum to reducing noise exposure for patients in an ICU.
Both short-term loud noises and constant low-level noise can lead to health problems, so reducing exposure is important. Acute loud noises can damage hearing, interfere with sleep, raise blood pressure and stress levels, and cause headaches. Environmental noise is associated with irritability, sleep disruption, and high blood pressure. Studies have shown the negative effects of noise in school (where it can affect students' cognition) as well as in hospitals (where it can have an impact on patient outcomes and staff performance).
A study published in the Journal of the Acoustical Society of America in 2001 found that Austrian children who live in neighborhoods with constant low-level noise (mostly from automobile and train traffic) had higher levels of the stress hormone cortisol than youngsters who lived in quieter neighborhoods. Today, with so many children glued to their phones for many hours a day listening to music and watching videos, often at high volumes, it's important to protect their hearing. (A 2016 study found that more than 58% of adolescents and young adults exceeded the maximum recommended daily noise level.) Noise-cancelling headphones may help by allowing listeners to lower the volume since they are not trying to drown out background noise.
Noise-canceling headphones can help avert the health problems that repeated noise exposure can present. By neutralizing surrounding noise, kids can listen to music without turning up the volume so high that it poses a risk to their hearing. According to a 2022 review of the best noise-cancelling headphones in The New York Times, prices start at well under $100 for a good pair and range up to a few hundred dollars for excellent ones.
Overall, I think you would be doing your kids (and their hearing) a favor by giving them noise-canceling headphones.
Andrew Weil, M.D.
Sources:
Basner M, Babisch W, Davis A, Brink M, Clark C, Janssen S, Stansfeld S. Auditory and non-auditory effects of noise on health. Lancet. 2014 Apr 12;383(9925):1325-1332. doi: 10.1016/S0140-6736(13)61613-X. Epub 2013 Oct 30. PMID: 24183105; PMCID: PMC3988259. https://pubmed.ncbi.nlm.nih.gov/24183105/
Jiang W, Zhao F, Guderley N, Manchaiah V. Daily music exposure dose and hearing problems using personal listening devices in adolescents and young adults: A systematic review. Int J Audiol. 2016;55(4):197-205. doi: 10.3109/14992027.2015.1122237. Epub 2016 Jan 15. PMID: 26768911. https://pubmed.ncbi.nlm.nih.gov/26768911/
Evans GW, Lercher P, Meis M, Ising H, Kofler WW. Community noise exposure and stress in children. J Acoust Soc Am. 2001 Mar;109(3):1023-7. doi: 10.1121/1.1340642. PMID: 11303916. https://pubmed.ncbi.nlm.nih.gov/11303916/
Thompson R, Smith RB, Bou Karim Y, Shen C, Drummond K, Teng C, Toledano MB. Noise pollution and human cognition: An updated systematic review and meta-analysis of recent evidence. Environ Int. 2022 Jan;158:106905. doi: 10.1016/j.envint.2021.106905. Epub 2021 Oct 12. PMID: 34649047. https://pubmed.ncbi.nlm.nih.gov/34649047/
Originally Published August 2010. Updated January 2022.