Is Andrographis Helpful Against COVID-19?
I take andrographis when I get a cold – would it be it useful to take if I get sick with COVID-19?
Andrew Weil, M.D. | September 10, 2021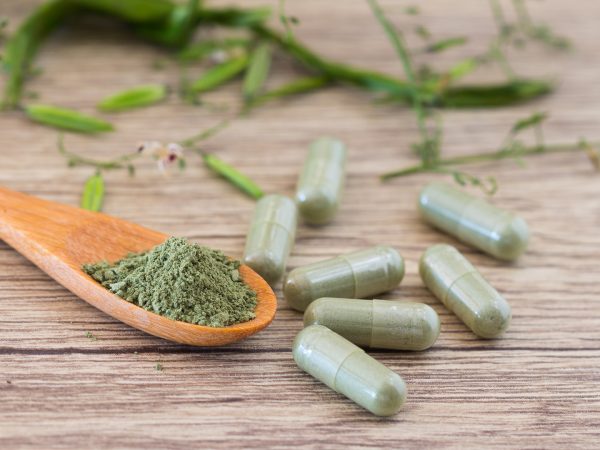 Andrographis paniculata, a plant native to southeast Asia, is commonly used in that region for a variety of ailments. It is known to have antiviral properties and is often used to help prevent or treat the common cold and throat infections. I recommend taking a 400 mg standardized extract twice a day during cold and flu season to reduce the risk of contracting one of those viruses. It is as yet unproven against COVID-19, but it is considered safe to use and potentially may have benefits.
A 2020 review in the journal Frontiers in Pharmacology looked at commonly used herbal remedies to evaluate their likely effectiveness in helping treat the symptoms of mild cases of COVID-19. The study examined 39 herbal medicines likely to be considered by patients who are managing their illnesses at home and who are already following the standard of care (rest, hydration, and self-isolation to prevent spread). The goal was to identify which herbal medicines might be safe and effective as adjuvant therapies for otherwise healthy adults who are self-treating COVID-19. (There is a risk that some may trigger an inflammatory response when taken during a bout of COVID-19, worsening the illness.) The 39 herbs were not tested specifically in patients with COVID-19, but were categorized as positive, promising, negative, or unknown based on how they performed against respiratory symptoms. Andrographis was on the list of 12 herbs that were found to be promising, which also included Allium sativum (garlic).
A more recent paper in the Journal of Natural Products looked specifically at the anti-SARS-CoV-2 properties of andrographis in human lung cells and similarly found that the herb held promise as in addressing COVID-19. That study, conducted by a team in Thailand, may have led to the Thai government's approval of andrographis as a treatment for those with mild symptoms of the illness. We don't yet have published results of clinical trials for andrographis against COVID-19, so these results are preliminary.
To help support a healthy immune system, I recommend andrographis, garlic, quercetin, astragalus membranaceous, and other natural products as detailed in my guide to COVID-19. That article also has my list of what not to take if you become infected, to avoid an inflammatory response. If you become mildly ill and are taking care of yourself at home, be sure to isolate, stay hydrated, and get plenty of rest. We don't yet know for sure if andrographis will help ease symptoms, but it is worth considering in addition to other self-care practices.
Andrew Weil, M.D.
Sources:
Silveira D, Prieto-Garcia JM, Boylan F, Estrada O, Fonseca-Bazzo YM, Jamal CM, Magalhães PO, Pereira EO, Tomczyk M, Heinrich M. COVID-19: Is There Evidence for the Use of Herbal Medicines as Adjuvant Symptomatic Therapy? Front Pharmacol. 2020 Sep 23;11:581840. doi: 10.3389/fphar.2020.581840. PMID: 33071794; PMCID: PMC7542597. https://pubmed.ncbi.nlm.nih.gov/33071794/
Sa-Ngiamsuntorn K, Suksatu A, Pewkliang Y, et al. Anti-SARS-CoV-2 Activity of Andrographis paniculata Extract and Its Major Component Andrographolide in Human Lung Epithelial Cells and Cytotoxicity Evaluation in Major Organ Cell Representatives. J Nat Prod. 2021;84(4):1261-1270. doi:10.1021/acs.jnatprod.0c01324  https://www.ncbi.nlm.nih.gov/pmc/articles/PMC8056600/