How Bad Is Legionnaires' Disease?
I keep hearing about Legionnaires' disease in the news. Is it something I should be concerned about?
Andrew Weil, M.D. | January 30, 2018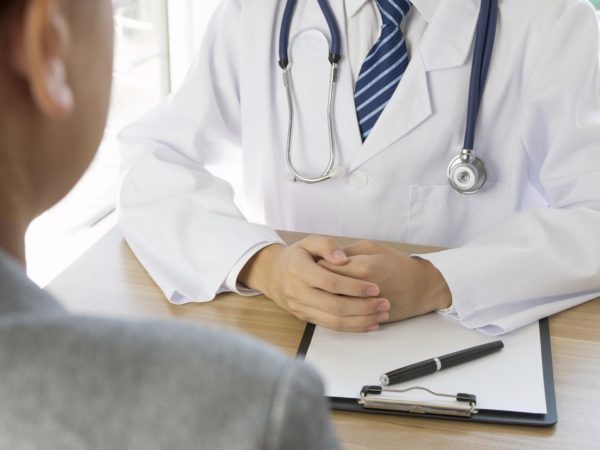 Legionnaires' disease is a type of pneumonia caused by infection with Legionella pneumophila, bacteria that live in water systems. The germs can be found in air-conditioning units for large buildings, showers and faucets, large plumbing systems, hot tubs that aren't drained frequently, and hot water tanks and heaters. It first came to light – and earned its name – with an outbreak during an American Legion convention in Philadelphia in 1976. It later turned out that the bug that causes Legionnaires' disease is the same one responsible for Pontiac fever, an illness that occurred in Pontiac, Michigan in 1968 among people who worked at and visited the city's health department. In both cases, the disease spread when people inhaled droplets of water from mist in the air of buildings with infected water systems. Pontiac fever is typically milder than Legionnaires' disease and doesn't require specific medical treatment.
According to news reports, of the 10,000 men attending the American Legion convention in 1976, 221 developed the disease and 34 died. Today, the U.S. Centers for Disease Control and Prevention (CDC) estimates that 8,000 to 18,000 people are hospitalized in the U.S. each year with Legionnaires' disease and that many other cases are likely underdiagnosed. You're at greatest risk if you are 50 years old, or older and are a current or former smoker, suffer from a chronic lung disease (such as emphysema or chronic obstructive pulmonary disease) or have a weakened immune system as a result of illness or medication. If you're healthy, you're unlikely to get sick even after exposure to the bacteria.
Fortunately, Legionnaires' disease can't be passed from person to person – to pick up the infection, you have to inhale water droplets carrying the bacteria from the air. Symptoms can develop within two days to two weeks after exposure. They include fever, cough, chills, muscle aches, headache, fatigue, confusion, loss of appetite and diarrhea. Diagnosis is made by chest x-ray, urine test and examination of sputum. Those who develop the disease usually need hospital care and intravenous antibiotics. Most people recover completely, but the most seriously ill may spend up to two weeks in intensive care units. Death rates range from five percent to 30 percent of those infected.
This year (2017), the CDC warned about risks of Legionnaires' disease from home water birth, which was associated with two cases in 2016. Other evidence suggests that the water crisis in Flint, Michigan may have been the cause of an outbreak of Legionnaires' disease that has killed at least 12 people and sickened almost 90 others since 2014. In June 2017, the director of Michigan's state health department and four other officials were charged with involuntary manslaughter for their roles in that crisis and the Legionnaires' disease outbreak.
Andrew Weil, M.D.
Source:
U.S. Centers for Disease Control and Prevention, "Legionella (Legionnaires' Disease and Pontiac Fever." June 6, 2017, cdc.gov/legionella/index.html