COVID-19: Will Warm Weather Affect The Coronavirus?
I keep hearing that when spring arrives the corona virus will vanish. Is this true?
Andrew Weil, M.D. | March 25, 2020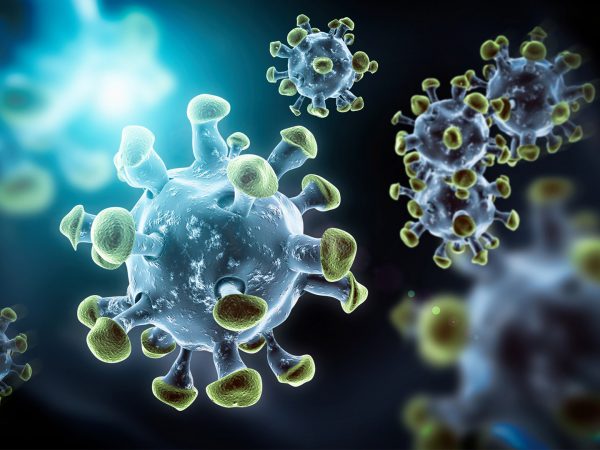 Some experts have theorized that, like the seasonal flu, COVID-19 will subside in the warm months of the year, but no one knows. The regular flu season usually begins to taper down this month (March 2020) in the northern hemisphere. The flu is most prevalent in winter, because people then spend more time indoors in closer proximity and because immunity is lower, due in part to lower vitamin D levels as a result of less exposure to strong sunlight. Ambient temperature itself is not a factor.
According to the World Health Organization (WHO) experts, corona virus cases are occurring in various climate zones, including Singapore, where it is hot and humid.
Harvard epidemiologist Marc Lipsitch, D.Phil., has written that the 2002-2003 epidemic of SARS (severe acute respiratory syndrome) eased up during the summer but not because of the weather. Instead, authorities in affected countries, including Hong Kong, Vietnam, Thailand, and Canada, effectively isolated cases and quarantined their contacts. He noted, however, that the most infectious SARS patients showed obvious symptoms, which is not always the case with the corona virus.
Dr. Lipsitch also wrote that like other corona viruses the new one may spread "somewhat more efficiently in winter than summer, though we don't know the mechanisms responsible."  He added, however, that the size of any weather-related change is expected to be modest and not enough to stop transmission.
Another important issue is where the virus is most likely to spread next. A study from investigators at the University of Maryland and the Shiraz University of Medical Sciences Shahid Beheshti University of Medical Sciences, both in Iran found that so far the virus has spread in areas where temperatures average between 41 and 52 degrees Fahrenheit and average humidity ranges between 47 and 79 percent. Based on this information, the researchers predicted that the virus will next spread to Manchuria, Central Asia, the Caucasus, eastern Europe, central Europe, the British Isles, the northeastern and midwestern U.S., and British Columbia.
Andrew Weil, M.D.
Source:
Marc Lipsitch et al, "The role of absolute humidity on transmission rates of the COVID-19 outbreak," BMJ, https://doi.org/10.1101/2020.02.12.20022467