Can Sugary Beverages Raise The Risk Of Diabetes?
I've been advised to avoid drinking fruit juices to prevent diabetes. I can understand that soft drinks aren't good for you, but aren't fruit juices nutritious? What about artificially sweetened drinks?
Andrew Weil, M.D. | November 21, 2019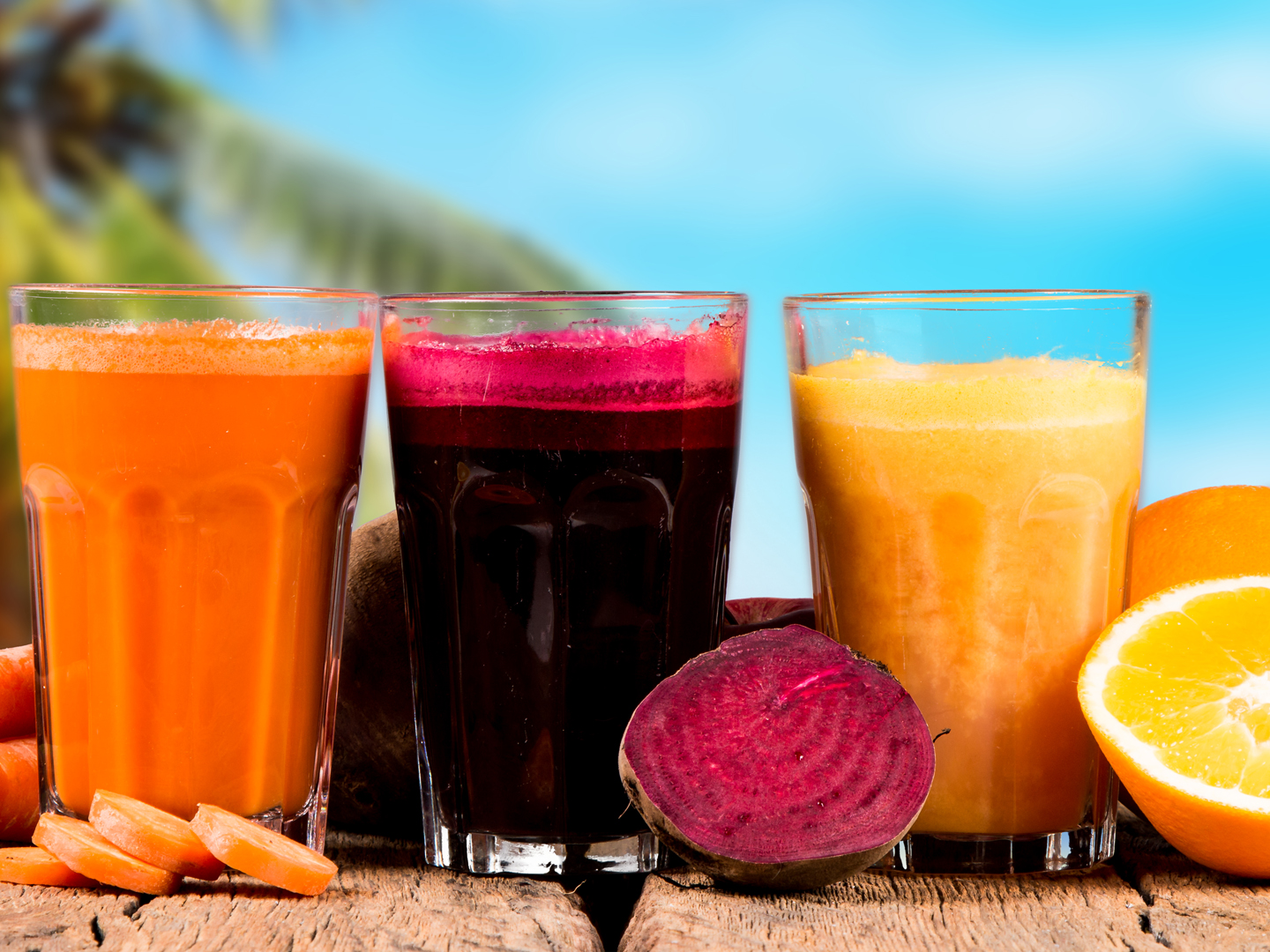 I'm sorry to tell you that increasing consumption of fruit juices can raise your risk of type 2 diabetes. New research from the Harvard T.H. Chan School of Public Health shows that increasing consumption by more than four ounces daily of sweet drinks, including 100 percent fruit juice, is linked to a 16 percent risk of developing diabetes within four years. That risk rises to 18 percent for those who increase their consumption of artificially sweetened beverages. The study was the first to investigate whether or not changes in beverage choice and long-term consumption of sugar or artificially sweetened drinks is associated with the risk of type 2 diabetes. It also found that replacing sugary beverages with artificially sweetened ones didn't appear to reduce the risk.
To reach their conclusions, the researchers reviewed 22 to 26 years' worth of data from more than 192,000 adults participating in three long-term studies and calculated changes in their consumption of sweet drinks over time. The participants responded to food frequency questionnaires they were asked to complete every four years.
Lead author Jean-Philippe Drouin-Chartier, postdoctoral fellow in the Department of Nutrition, said the findings provide further evidence of the health benefits associated with cutting back on consumption of sugary beverages and replacing them with healthier drinks such as water and unsweetened coffee or tea. It showed that replacing one daily serving of a sugary drink with water, coffee, or tea (but not with an artificially sweetened drink) was associated with a two to 10 percent lower risk of diabetes.
We've known for some time that drinking a single sugar-containing soda daily is linked to weight gain and can increase a woman's risk of developing diabetes by 83 percent over that of women who consume less than one sweetened drink per month. That finding, from 2004, came from another Harvard study that followed more than 91,000 women from 1991 to 1999, tracking their weight, diet and incidence of diabetes. Results showed that women who consumed sugary soft drinks didn't compensate for the extra calories the beverages contain by cutting back on the amount of food they ate. In fact, they tended to eat more than women who avoided sweetened drinks. Those women who drank at least one sugar-containing soda gained an average of 10.3 pounds over a four-year period. Women who did not drink them gained a bit less than three pounds on average over this time period.
Andrew Weil, M.D.
Source:
Jean-Philippe Drouin-Chartier et al, "Changes in Consumption of Sugary Beverages and Artificially Sweetened Beverages and Subsequent Risk of Type 2 Diabetes: Results from Three Large Prospective U.S. Cohorts of Women and Men," Diabetes Care, October 3, 2019, doi: 10.2337/dc19-0734