Can A Mask Protect Against The Flu?
Does wearing a face mask protect against the flu or other respiratory infections?
Andrew Weil, M.D. | February 24, 2020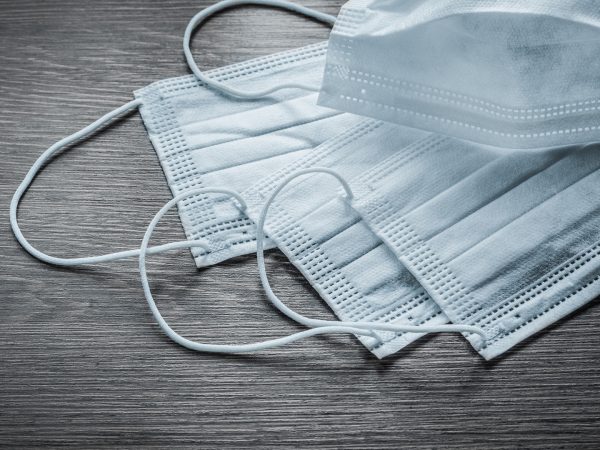 That depends on the mask and how consistently you wear it. You doubtless have seen photos of people in China wearing masks, as they were instructed to do by their government in an effort to prevent the spread of the coronavirus, COVID-19. The spread of that contagion has now sickened thousands of people there and led to a number of deaths. Research has shown that disposable surgical masks may provide some protection against the flu, but they haven't been proved to completely block germs from getting to you since they tend to fit the face loosely.
The masks that healthcare workers wear when treating patients with the flu or other communicable diseases work much better and fit the face very tightly in order to prevent contaminated air from leaking through. These "N95 respirator" masks were designed to prevent the inhalation of at least 95 percent of small airborne microbes, but they're uncomfortable and can make it hard to breathe. Healthcare workers are tested annually to make sure their masks fit tightly enough to keep out germs in the air and to be sure they know how best to put them on. An Australian researcher who studied the efficacy of face masks found that hospital workers in China who consistently wore N95 respirators had lower rates of respiratory illnesses than workers who wore standard surgical masks or used N95s only for high-risk procedures.
Airborne droplets from sneezes and coughs spread the flu virus from person to person. This can happen even before you know you're sick – adults can shed the influenza virus a day before symptoms appear and five to seven days after they begin. You can inhale the virus or pick it up by touching objects, such as door handles, telephones or office equipment where the germs have landed. Probably the single best measure you can take to avoid getting the flu or a cold this season is to wash your hands often and keep them away from your eyes and nose. And try to avoid contact with people who have respiratory illnesses.
In other countries – Japan, for example – people who have colds and other respiratory infections commonly wear masks to reduce the chance of infecting others – not a bad idea. When you're sick, don't go to work and spread those viral droplets around the office. Instead, stay home, get bed rest, drink nondairy fluids, take vitamin C and use steam inhalations with thyme or eucalyptus oil. Daily doses of garlic and astragalus may help support your immune system.
Andrew Weil, M.D.
Source:
C.R. MacIntyre et al "A cluster randomised trial of cloth masks compared with medical masks in healthcare workers." BMJ Open, April 22, 2015, doi: 10.1136/bmjopen-2014-006577