Preventing Hair Loss From Chemo?
I've read that cancer patients can keep their hair by keeping their heads cold and that there are devices to use for this. I'm told they really work but don't understand how.
– March 8, 2016
Updated: Originally published June 29, 2015.
The reason for hair loss during and after chemotherapy is that the drugs that kill rapidly dividing cancer cells also kill the body's rapidly dividing normal cells, including those in hair follicles. Depending on the duration of chemotherapy and the drug used, all or some of your hair may come out, or you may not lose any. This side effect is highly visible and often very distressing. Reportedly, eight percent of cancer patients refuse chemotherapy that entails hair loss.
"Cold caps" to prevent this are widely used in Europe and are gaining popularity in the U.S. They appear to work because cold skin prevents hair follicles from efficiently absorbing the drugs – either by reducing blood flow to them or by temporarily stopping their growth. The devices seem to work best for patients with breast cancer and other solid tumors but not as well for those with blood cancers.
While breast cancer patients have been using cooling caps for some time, in December 2015 the FDA approved a computer-controlled system (DigniCap) that circulates cooled liquid through a cap while a patient is having chemo. What distinguishes this method, developed by a Swedish company, from earlier ones available in the U.S. is that it will be sold directly to medical facilities that will set the price for its use.
Otherwise, patients who want to use cool caps must rent them at a cost of about $600 per month from a manufacturer. The caps must be kept frozen, either on dry ice or in a special medical freezer. (Home freezers aren't able to cool to the specified temperature – 22 degrees below zero.) Not all hospitals have the freezers needed. You can find a list of those that do at http://www.rapunzelproject.org/ColdCaps.aspx#ClinicalTrials, the website of The Rapunzel Project, an organization founded by two cancer survivors to raise money to purchase the special freezers for hospitals.
Women (or men) who rent caps need to bring a helper to chemo sessions to change the cap every half hour. This must be done in less than two minutes so that the scalp is exposed to room temperature for only a few seconds. Patients need to continue using – and changing – the caps for a few hours after the chemotherapy infusion ends.
The average cost of using cool caps has been estimated at about $2,000 for the duration of chemotherapy. The cost of using the caps and of the DigniCap system isn't covered by insurance, but there have been reports of insurers reimbursing patients as much as the cost of a medically prescribed wig they might otherwise choose to buy. This runs about $1,500.
The FDA based its decision to approve the DigniCap on the outcome of trials involving 122 women with Stage 1 and Stage 2 breast cancer. Two-thirds of the women who used the cap during chemo reported losing less than half their hair. The study found that only a few women reported adverse reactions, the most common of which was headache. Three women quit using the system because of discomfort from the cold.
I should add that I have known a few people who avoided hair loss during chemotherapy simply by using interactive guided imagery, a mind/body therapy.
Andrew Weil, M.D.
Sources:
Nikolaos T. Georgopoulosa et al. "Use of in vitro human keratinocyte models to study the effect of cooling on chemotherapy drug-induced cytotoxici."Toxicology in Vitro, Volume 28, Issue 8, December 2014, doi: 10.1016/j.tiv.2014.07.011.
Advertisement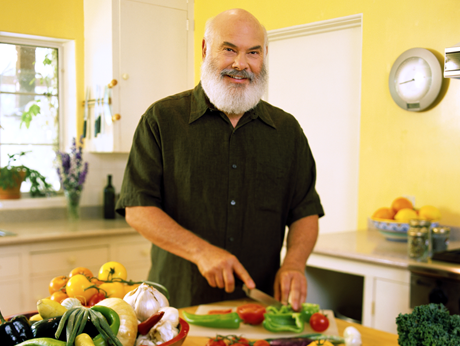 Related Weil Products
Everything you need to get started eating a healthful, satisfying diet is here – including eating and shopping guides, over 300 recipes, and an exclusive version of Dr. Weil's Anti-Inflammatory Food Pyramid! Start your 14-day free trial now – and start eating anti-inflammatory today!
Get Started