No More Colonoscopies?
Is it true that a home stool test works as well as colonoscopy in detecting colon cancer? If so, how is it done?
Andrew Weil, M.D. | April 12, 2019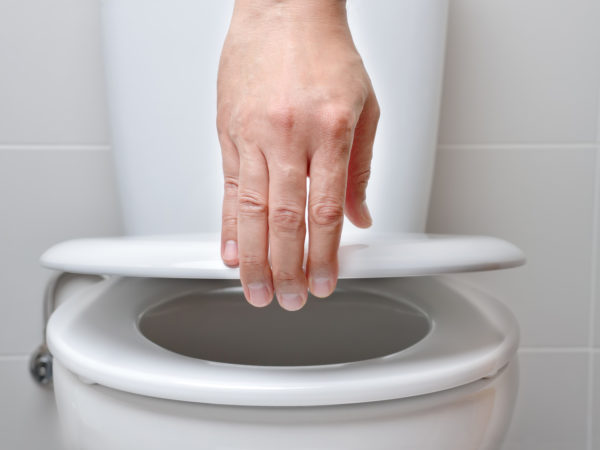 Yes, it is true that a new investigation found that people at average risk for colon cancer may be able to skip colonoscopies – possibly forever – and instead be screened via a home test called FIT which stands for "fecal immunochemical test." This comes in a kit and involves collecting a sample of your stool and sending it to a lab for analysis to determine if it contains any hidden blood. This can be an early symptom of polyps in the rectum or colon or colon cancer itself. If the test is positive for blood, you'll need a colonoscopy.
The analysis, conducted at the Indiana University School of Medicine and the Regenstrief Institute in Indianapolis, reviewed the findings of 31 earlier investigations that included data on 120,255 participants, each of whom had a FIT followed by a colonoscopy. Lead researcher Thomas Imperiale, M.D., a gastroenterologist, said that the findings revealed that FIT "is a good pre-screening test for average risk, asymptomatic adults, saving them hassle and the U.S. healthcare system costs." One third of the participants with positive FIT results had an advanced precancerous polyp or colon cancer.
In the U.S., colonoscopy is used to screen adults age 50 and older for cancer, although it is estimated that only 65 percent of those who should be screened actually are. Because the rate of colon cancer in younger people has been increasing, the American Cancer Society now recommends that screening with colonoscopy begin at age 45 instead of 50. Elsewhere in the world, including the UK, Canada and Italy, colonoscopies are performed for people at average risk of colon cancer and with no symptoms only if FIT results are positive for blood. If that were the case here, as long as your FIT results are negative and remain so, you may never need a colonoscopy. The key is that you would have to do a FIT test annually. For people at average risk, current recommendations call for screening via colonoscopy every 10 years, from age 45 to 75.
Risk factors for colon cancer include a family history of the disease, obesity, inactivity, smoking, and diets high in red and processed meats. Symptoms of the disease include changes in bowel habits, changes in stool consistency, blood in the stool, and abdominal pain.
According to the American Cancer Society, you're considered at average risk for colon cancer if you have:
No personal history of colorectal cancer or suspicious polyps.
No family history of colorectal cancer.
No personal history of inflammatory bowel disease (such as ulcerative colitis or Crohn's disease).
No confirmed or suspected hereditary colorectal cancer syndrome, such as familial adenomatous polyposis or Lynch syndrome (hereditary non-polyposis colon cancer).
No personal history of radiation to the abdomen or pelvic area to treat a prior cancer.
Andrew Weil, M.D.
Source:
Thomas F. Imperiale et al, "Test Characteristics of Fecal Immunochemical Tests for Colorectal Cancer and Advanced Adenomatous Polyps: A Systematic Review and Meta-analysis. "Annals of Internal Medicine, February 26, 2019 DOI: 10.7326/M18-2390