New Genetic Breast Cancer Risk?
I understand that many more gene mutations that cause breast cancer have now been found. How would a woman find out if she has any of them?
Andrew Weil, M.D. | March 1, 2018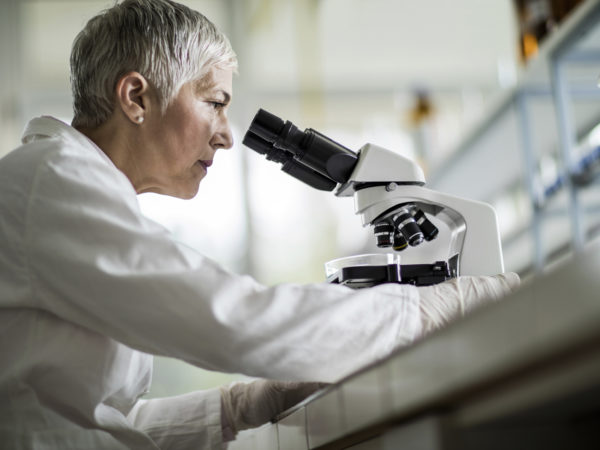 You're referring to results of a large international study that analyzed data from some 275,000 women, including 146,000 with breast cancer. A total of 550 researchers from some 300 institutions on six continents carried out the study. They compared DNA at more than 10 million sites across the genome to identify differences between women with breast cancer and those without.
A total of 72 genetic variants were found to contribute to breast cancer risk. Of these, 65 increase the risk of estrogen-receptor-positive breast cancer, the most common type (70 percent) of the disease. The seven other genetic variants increase the risk of estrogen-receptor-negative breast cancer, a biologically distinct disease that does not respond to hormonal therapy and is more difficult to treat.
The researchers reported that the newly identified genetic variants contribute to the risk of breast cancer especially in women who have a strong family history of the disease. Most of the variants were not found within genes, but in regions of the genome that regulate the activity of nearby genes.
We know that 55 to 65 percent of women who inherit a BRCA1 mutation and about 45 percent of women with a BRCA2 mutation develop breast cancer by age 70. But these mutations occur in less than one percent of all women and account for only a small fraction of inherited breast cancers.
While mutations in BRCA1 and BRCA2 indicate a high risk of disease, each of the newly found genetic variants makes only a small contribution to the risk of cancer. But they add to other previously identified genetic variants, bringing the total linked to breast cancer to around 180. The more of these genetic variants an individual woman has, the higher her personal risk.
One of the study's lead investigators, Professor Doug Easton from the UK's Cambridge University noted that there are some "clear patterns in the genetic variants that should help us understand why some women are predisposed to breast cancer, and which genes and mechanisms are involved."
While only one woman in 100 carries some of the newly found gene variants, others can be found in half of all women. The risk can be magnified if genetic variants are combined with hormonal influences and lifestyle practices that can promote development of the disease.
Identifying women with the genetic variants may make a big difference in how we screen for breast cancer. Rather than recommending mammograms for everyone from age 40 or 50, we might want to screen women with the genetic variants starting at a younger age and using more sensitive techniques. Genetic testing for these variants is said to cost less than $50, but may not be covered by health insurance.
Andrew Weil, M.D.
Source:
Kyriaki Michailidou et al "Association analysis identifies 65 new breast cancer risk loci." Nature, October 23, 2017; DOI: 10.1038/nature24284