Finding Breast Cancer Early?
With all the controversy about mammograms and breast self-exams, I'm very confused about what women are supposed to do these days. Have mammograms or not? Do self-examinations or not? Can you clarify?
Andrew Weil, M.D. | October 27, 2003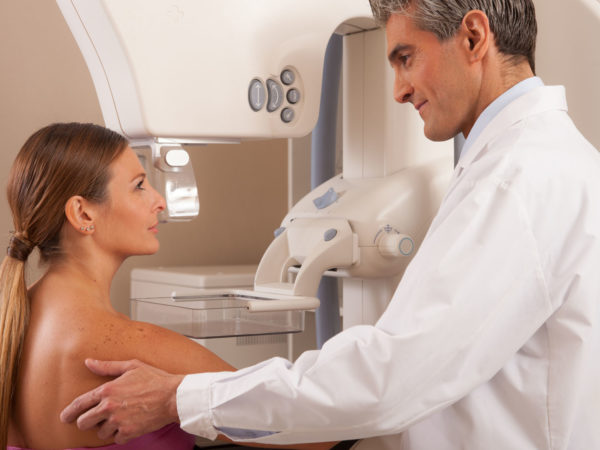 Updated on 6/28/2005
It's easy to get confused when studies cast doubt on the usefulness of self-examination and on whether or not regular mammograms really do save lives. In 2003, in an attempt to address some of the questions women had, the American Cancer Society (ACS) updated its recommendations and, for the first time, included special suggestions for women at high risk and older women.
In a big change, the ACS no longer recommends monthly breast self-examination (BSE) for all women starting at the age of 20. Instead, the recommendations state that all women should be told about the benefits and limitations of BSE when they're in their twenties so they can decide whether or not to do it. Two large studies, one in China and one in Russia, found that breast self-exams don't reduce breast cancer deaths. In addition, women participating in both studies who examined their breasts had higher rates of biopsies for benign disorders than those who didn't do BSE.
While it may be acceptable to skip BSE, I believe that all women should be familiar with the way their breasts normally feel so that they can recognize any changes that may develop. The ACS did not change its recommendation that women ages 20 to 39 should have a breast exam by a physician every three years or that women age 40 and older have an annual breast exam by a physician.
As for mammograms, the ACS continues to recommend that beginning at age 40 all women have them annually. In the past, however, no specific recommendation was included for older women. However, evidence from a study reported in the November 19, 2002 issue of the Annals of Internal Medicine showed for the first time that mammograms benefit women over the age of 75. The ACS now recommends that older women continue having annual mammograms, as long as they don't have any serious, chronic health problems.
As for women at high risk (because of family or personal history of breast cancer), the ACS recommended discussing beginning mammograms earlier, having more frequent clinical exams by one's physician, or having additional tests such as breast ultrasound or magnetic resonance imaging (MRI). Noninvasive imaging technologies are beginning to become available with the hope of detecting cancers earlier; however, this research is in its infancy and mammography remains our best screening tool for now.
Andrew Weil, M.D.