Is Breast Cancer Treatment Shorter Today?
I was treated for breast cancer two years ago and had a lumpectomy followed by six weeks of radiation. A friend recently had a lumpectomy but needs only a week of radiation. Has treatment changed so much in two years or is her doctor making a mistake?
Andrew Weil, M.D. | October 6, 2003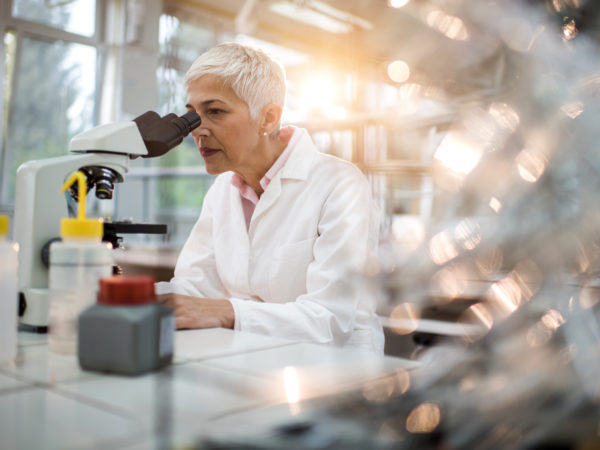 Updated on 6/28/2005
Most women with early-stage breast cancer get the treatment you did: a lumpectomy to remove the tumor plus six or seven weeks of radiation designed to destroy any cancer cells that may remain. However, a newer approach to radiation is being studied that would limit treatment to only five days and target a much smaller area of the breast.
Called partial-breast radiation, this approach uses a beam that is aimed only at the site of the tumor. Another technique, called brachytherapy, uses radioactive seeds inserted into the tumor site. The hope is that this so-called "limited-field" radiation will work as well as whole-breast radiation to zap remaining cancer cells and prevent recurrences of the disease.
A study involving 398 women, half of whom were treated with limited-field radiation and half with whole-breast radiation, showed no difference in outcome after five years of follow up. The women all had early-stage breast cancer, were treated with lumpectomies, and were matched by age, tumor size, lymph-node status and other factors related to their disease. Results were published in the August 20, 2003 issue of the Journal of the National Cancer Institute.
Despite these encouraging findings, we need to know more about how the new treatment stacks up against the old one over the long-term. The National Cancer Institute (www.cancer.gov) is planning a clinical trial involving at least 6,000 women to compare the two approaches and should be announcing details and begin recruiting volunteers this fall (2003).
Andrew Weil, M.D.