Eating To Survive Breast Cancer?
Can a low-fat diet really help women survive breast cancer? How much fat is allowed?
– August 27, 2018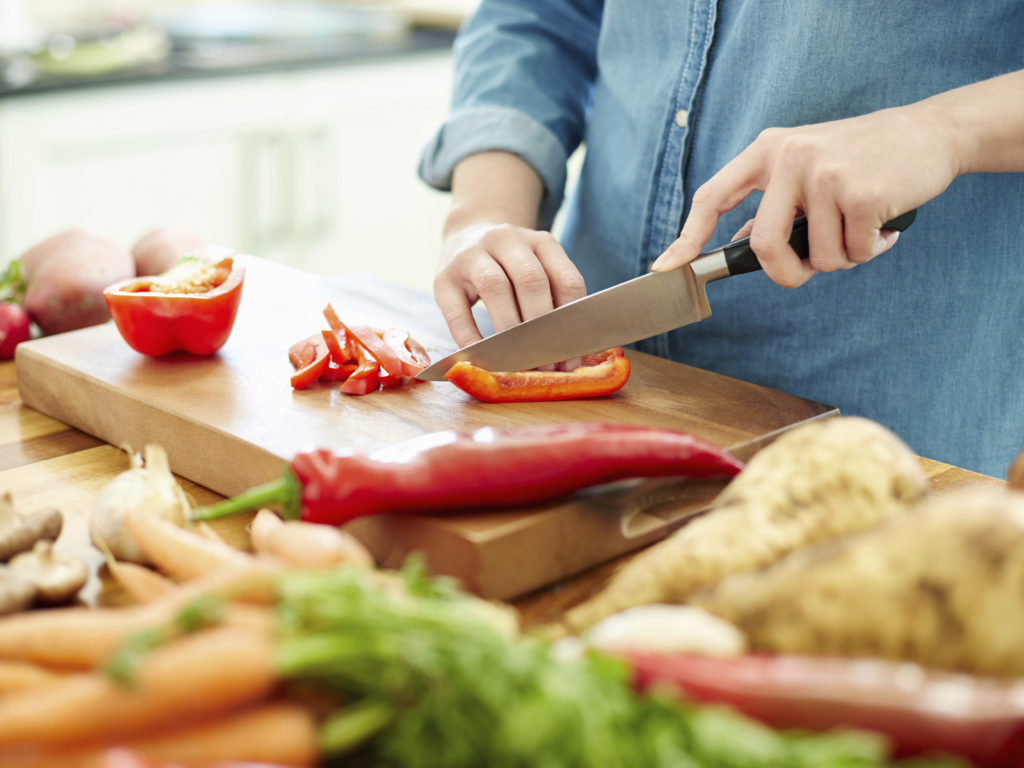 Research published in May 2018 suggests that following a low-fat diet does seem to increase survival for women diagnosed with breast cancer.
This finding came from a study that followed 48,835 postmenopausal women participating in the Women's Health Initiative, a long-term national health study taking place at 40 medical centers throughout the United States. Initially, these women's responses to a food questionnaire indicated that their fat consumption was more than 32 percent of their daily calories. None had breast cancer at the time. For the study, 19,541 of the women agreed to cut their fat intake to 20 percent of daily calories and increase their consumption of fruits, vegetables and whole grains. The others continued to follow their usual diets, although they were given information about healthy nutrition.
Over the following 8.5 years, 1,764 of the women were diagnosed with breast cancer. The researchers tracked all of them for 11.5 years after diagnosis and found that survival among the women on the low-fat diet was 22 percent higher than it was for those who continued to eat as usual. In reporting these results, the investigators noted that an earlier study had shown that women whose diets were low in fat were less likely to develop more aggressive forms of breast cancer. The new findings also showed that the less fat the women in the study consumed, the less likely they were to die of heart disease and other types of cancer over the 11.5 years. Only 27 of the 19,541 women who followed the low-fat diet died of heart disease compared to 64 women whose diets were higher in fats. What's more, of the 516 women who died from any cause, 68 on the low-fat diet died of breast cancer compared to 120 women who followed their usual diets.
Interestingly, many of the women on the low-fat diet weren't able to cut their daily fat calories as low as 20 percent. Some only managed to get down to 25 to 27 percent of daily calories, suggesting that the dietary changes needed to increase breast cancer survival may be modest.
While these findings are important, diets lower in fat than 20 percent of calories are very hard to follow. Food becomes uninteresting with that little fat, and people won't continue to eat it unless they are highly motivated (as when they are faced with a life-threatening diagnosis).
Other studies have shown that women with a higher intake of olive oil have less breast cancer. Omega-3 fats, found in cold-water fish (like salmon and sardines), freshly ground flaxseed, and walnuts, also appear to inhibit the growth of breast tumors. I recommend taking 2 grams of a quality fish oil supplement daily as well as eating 8 to 10 servings a day of vegetables and fruit. And be aware that women who eat the most red meat have a higher breast cancer risk than those who eat the least or none.
Andrew Weil, M.D.
Source:
Rowan T. Chlebowski et al, "Association of Low-Fat Dietary Pattern With Breast Cancer Overall Survival
A Secondary Analysis of the Women's Health Initiative Randomized Clinical Trial." JAMA Oncology, May 24, 2018, doi:10.1001/jamaoncol.2018.1212