Can Hair Dye Cause Cancer?
What is the latest on the question of whether or not hair dye can cause cancer? I heard that this is a greater risk for African-American women. True?
Andrew Weil, M.D. | December 11, 2019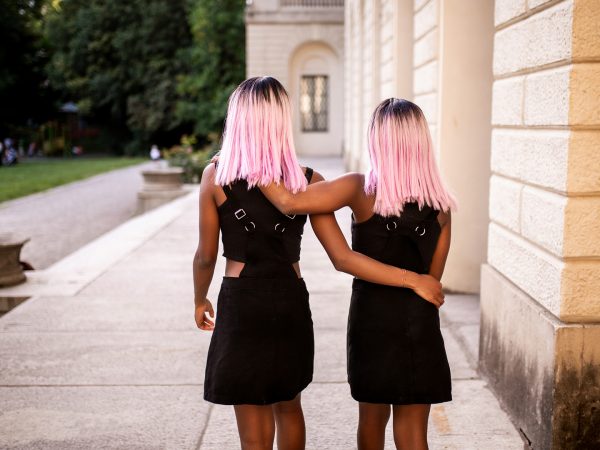 The latest study on this subject, from researchers at the U.S. National Institutes of Health (NIH) and the National Institute of Environmental Health Sciences (NIEHS), showed a 60 percent increased risk of breast cancer among African American women who used permanent hair dyes every five to eight weeks or more, compared to their non-dying peers. White women who used hair dyes that frequently also had a higher than normal risk of breast cancer, although it was much lower – only eight percent. The study also found that women who used hair straighteners every eight weeks were 30 percent more likely to develop breast cancer than women who didn't use these products. Here, the risk was the same among black and white women, although African-Americans tend to use more of these products. Dale Sandler, Ph.D., chief of the NIEHS Epidemiology Branch and a study co-author, cautioned that although some earlier evidence supports a link between breast cancer and chemical straighteners, the new findings need to be replicated. No added risk of breast cancer was related to the use of semi-permanent or temporary hair dye.
You should be aware that the 46,709 women participating in this study all had at least one sister who had breast cancer, making their personal baseline risk of the disease higher than normal.
Asked if women should stop using hair dyes and straighteners, Dr. Sandler noted that we are exposed to "many things that could potentially contribute to breast cancer, and it is unlikely that any single factor explains a woman's risk." She added that while it is too early to make a firm recommendation about the use of hair dyes and straighteners, "avoiding these chemicals might be one more thing women can do to reduce their risk."
The new results are not the first to show a link between hair dyes and breast cancer. In 2017 a Rutgers University study found that using dark brown or black hair dyes was linked to a 51 percent increased risk of breast cancer among African Americans and a 72 percent increased risk that the cancer would be estrogen-receptor positive. That study also linked use of chemical hair straighteners to a 74 percent increased risk of breast cancer among Caucasians. Previously, the strongest evidence linking hair dye and cancer came from epidemiological studies showing an increased risk of bladder cancer among hairdressers and barbers with high occupational exposure to these products.
In general, I discourage use of hair dyes containing artificial coloring agents, which to my mind are as suspect in cosmetic products as they are in food. More than 5,000 different chemicals – some of them known to be carcinogenic in animals – are used in hair dyes; these are readily absorbed through the scalp with its rich blood supply and carried throughout the body.
Andrew Weil, M.D.
Sources:
Dale Sandler et al, "Hair dye and chemical straightener use and breast cancer risk in a large US population of black and white women," International Journal of Cancer, December 3, 2019, doi.org/10.1002/ijc.32738
Adana A.M. Llanos et al, "Hair product use and breast cancer risk among African American and White women." Carcinogenesis June 9, 2017, doi.org/10.1093/carcin/bgx060