Breast Cancer: Who Needs Chemo?
I've just finished chemotherapy for early stage breast cancer and now I've heard it may no longer be necessary. What has changed in such a short time? Who needs CHEMO now and who doesn't?
– November 25, 2016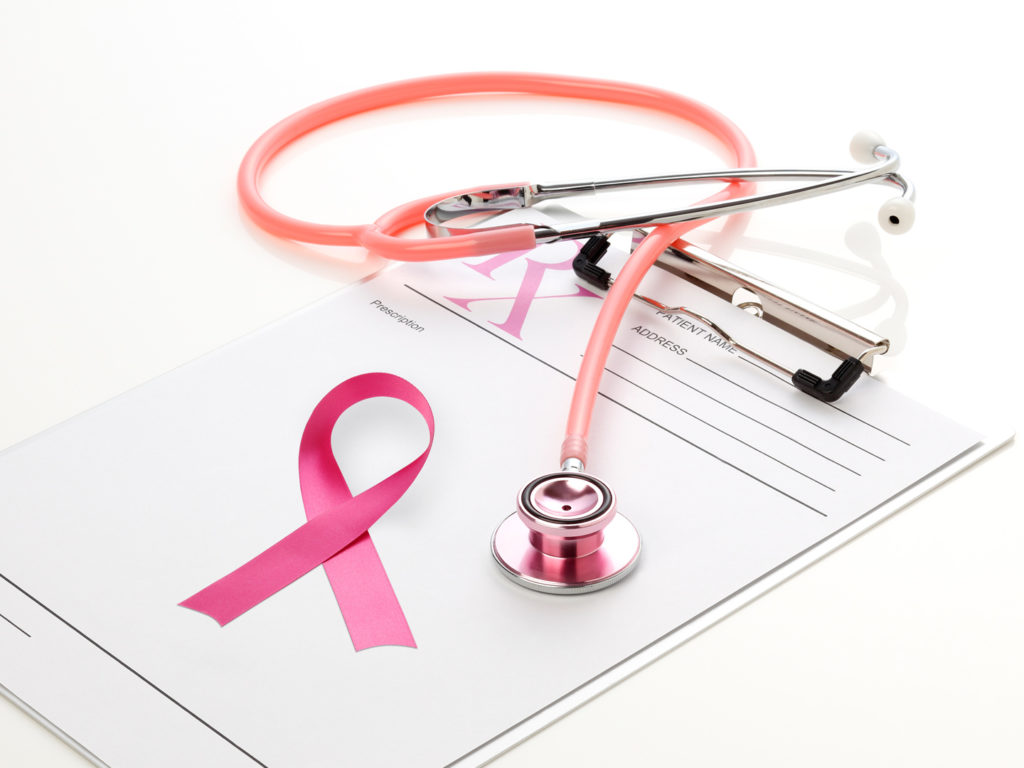 The stage of breast cancer is determined by the size of the tumor and how widely the cancer has spread – if at all – to adjacent lymph nodes. Early stages of breast cancer are typically treated with surgery to remove the tumor itself, plus radiation, hormone therapy and, in many cases, chemotherapy. More than half of the breast cancer cases diagnosed in the U.S. are considered "early." A new European study suggests that chemo may not be necessary in nearly half of those. The findings are based on genomic tests identifying women whose 5-year risk of cancer recurrence is very low.
If the new findings are widely accepted, it's estimated that between 35,000 and 40,000 women in the U.S., and between 60,000 and 70,000 women in Europe, could be spared chemotherapy.
Nearly 6,700 women with early-stage breast cancer in 9 European countries participated in the study. They had stage 1 or 2 breast cancer with tumors no bigger than five centimeters, and disease that had spread to no more than three lymph nodes. All had surgery, hormonal therapy and radiation. Decisions about the need for chemotherapy were based on results of a test called MammaPrint that assesses the activity of 70 genes in the breast cancer tumor. When 50 of these genes are inactive and 20 are active, the risk of recurrence is considered low; when 50 genes are active and 20 are not, the risk is deemed high.
In each case, the researchers looked at the results of the MammaPrint tests as well as clinical risk factors, including the size of the tumor and the number of lymph nodes to which cancer had spread. When both indicated a low risk of recurrence, the women did not receive chemotherapy. When both results suggested a high recurrence risk, chemo was used. However, in 1,550 cases the MammaPrint results indicated low risk of recurrence while the clinical indicators suggested that the risk was high.
The researchers randomized these 1,550 women to have chemotherapy or skip it. Results after 5 years showed no distant cancer spread in 94.4 percent of the women who did not have chemo compared to no distant spread in 95.9 percent of those who had the treatments.
For about 10 years, doctors in the U.S. have been testing some of their breast cancer patients with another genomic evaluation (Oncotype DX) to help determine which of them need chemotherapy. Apart from its unpleasant side effects, chemo also presents some serious long-term risks including permanent nerve damage, heart failure and leukemia. For those reasons, the greater the number of breast cancer patients who can safely avoid it, the better.
The new study results are unlikely to be the last word on the subject of which breast cancer patients can skip chemotherapy. Studies of whether or not the treatment is needed based on other genomic test results are ongoing, and may provide doctors and patients more information to help them make the best decision.
Andrew Weil, M.D.