Does Poor Social Life Lead To Bone Loss?
Is it true that older women who have few social relationships have more bone loss? What could the connection be?
Andrew Weil, M.D. | August 30, 2019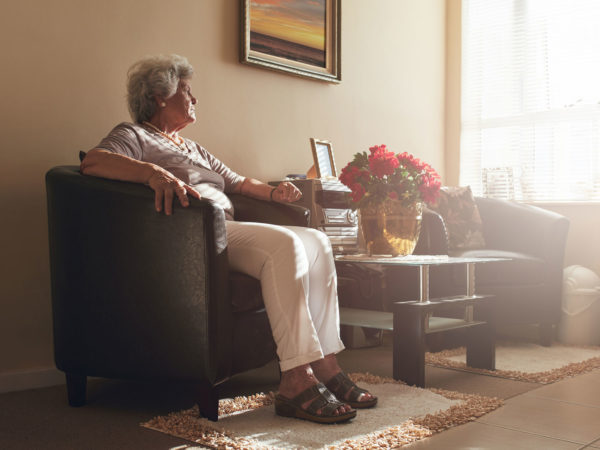 An interesting new investigation does suggest that poor quality – not quantity – of social relationships is related to bone loss among older women with osteoporosis. The researchers, from the University of Arizona, noted that psychosocial stress – emotional and physiological reactions that occur when individuals confront situations beyond their ability to cope – is a well-established risk factor for many chronic diseases, including cardiovascular disease and fractures. Such stress may also be associated with lower levels of optimism, life satisfaction and education.
To investigate the possibility that psychosocial stress is related to bone loss the researchers looked at data on 11,020 postmenopausal women participating in the long-running Women's Health Initiative, a study investigating strategies for prevention of heart disease, breast cancer and colorectal cancer and osteoporotic fractures. Information on the women's bone density had been collected when they joined a sub-study looking at changes in bone density over six years. When they enrolled, the women also provided information about social strain, social support and social functioning. After adjusting for such factors as age, education, existing medical conditions, weight, smoking status, alcohol use, hormone therapy use, age at menopause, physical activity and history of fractures, the researchers found a relationship between high social stress and lower bone density.
They suggested that psychosocial stress may influence bone mineral density through changes in levels of cortisol, thyroid hormones, and growth hormone. Higher social strain was linked to greater loss of bone mineral density in the hip, lower back, and the femoral neck, which is just below the ball-and-socket hip joint. They also found that social functioning stress was associated with greater bone loss in the entire hip and femoral neck.
Because the study was observational in nature, it was able to show only an association between self-reported psychosocial stress and loss of bone density, not a cause-and effect relationship. The researchers noted that levels of psychosocial stress among the study participants may have been lower than average because the women were healthy and living in the community.
Bottom line: Bone loss is yet another response to stress, related to the quality of social relationships of postmenopausal women. with osteoporosis.
Andrew Weil, M.D.
Source:
Shawana L. Follis et al, "Psychosocial stress and bone loss among postmenopausal women: results from the Women's Health Initiative," Journal of Epidemiology and Community Health, July 9, 2019, DOI: 10.1136/jech-2019-212516