Does Drinking Soda Weaken Bones?
Can you tell me whether drinking soda can lead to hip fractures in older women?
Andrew Weil, M.D. | January 3, 2020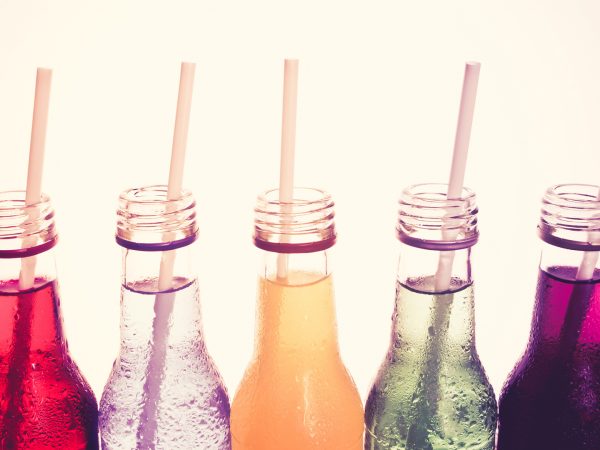 A study published in November 2019 does link soda consumption to hip fractures among post-menopausal women. The research found that women who consumed an average of more than 14 12-ounce sodas per week were 26 percent more likely to experience a hip fracture than women who never drank soda. The risk rose to 32 percent among women who consumed more than 14 servings a week of caffeine-free soda. Drinking fewer than 14 sodas per week did not increase the risk.
Once women reach menopause and estrogen levels decline, bone loss escalates. Rapid bone loss continues for about five years during and after menopause and can deplete three to four percent of total bone mass. About one out of every three postmenopausal women has some degree of osteoporosis; even mild cases can increase the risk of fractures, particularly of the hip, vertebrae and wrists.
To determine the effect of consuming soda on bone loss and fractures "the research team led by Dr. Pedro Kremer, M.D., of the University of California San Diego and San Diego State University looked at data on the health of 72,342 postmenopausal women whose average age was 69 and followed half of them for 12 years or more. During that period 2,578 hip fractures occurred.
The researchers reported that the risk posed by regular consumption of large amounts of soda persisted in the study subjects even after they considered other factors that affect bone health in women, including the use of medications for osteoporosis, diabetes, coffee consumption, income, exercise habits, and whether or not  participants' mothers had a hip fracture.
The investigators noted that even though the rate of soft drink consumption is dropping in the U.S., in 2017 this country had the second highest soda consumption in the world. They also reported that increased consumption of carbonated sodas has been associated with lower bone mineral density and increased rates of bone fractures in studies of children and young adults. While some clinical trials and other studies haven't found significant associations between carbonated beverages and osteoporosis, the researchers noted that other investigators have suggested that the risk for reduced bone mineral density is increased only for certain sodas, such as colas.
They also made the point that worldwide, osteoporosis is linked to more than 8.9 million fractures per year, or one every three seconds on average, and that the incidence of hip fractures is estimated to reach 2.6 million by 2025. The consequences can be dire: statistics show that one year after a hip fracture, 40 percent of patients are still unable to walk independently and 60 percent have trouble with at least one essential activity of daily life.
In view of those grim facts, giving up or cutting back on soda consumption seems a small sacrifice to help protect yourself. Here's where you can find my recommendations for the prevention and treatment of osteoporosis.
Andrew Weil, M.D.
Source:
Pedro A. Kremer et al, "Association between soft drink consumption and osteoporotic fractures among postmenopausal women," Menopause, November 2019, doi: 10.1097/GME.0000000000001389