Outgrowing an Allergy to Eggs?
My little grandson is allergic to eggs. His doctor says he may outgrow this. How will we know if this happens? We're carefully watching everything he eats.
– February 27, 2007
Allergy to eggs is one of the most common food allergies in young children; reactions range from an itchy mouth, hives, and runny nose and eczema to life-threatening anaphylactic shock. (Other common food sensitivities in children include cow's milk, peanuts, fish and shellfish, wheat, soy, and tree nuts.)
One of the reasons pediatricians recommend breast feeding babies for at least four to six months is to postpone their exposure to foods and liquids that could trigger allergies. The American Academy of Allergy, Asthma and Immunology recommends introducing vegetables, rice, meat, and fruit one at a time when babies are six to 12 months old so that any adverse reaction can be identified. After the first birthday, milk, wheat, corn, citrus and soy may be added. Then, when the child is two, eggs can be introduced. The last foods to be added are fish and peanuts at age three. (I would withhold cow's milk in any form until after age three if there is any family history of juvenile diabetes, eczema, asthma, bronchitis, or autoimmunity.)
Children often do outgrow allergies, and in about 85 percent of all cases, those with food allergies outgrow them by age five. Researchers at Duke University and the University of Arkansas recently published results of a small study showing that kids allergic to eggs could overcome the allergy by slowly increasing the amount of eggs they ate. Only seven youngsters, between the ages of one and seven, took part in the study. Every day they ate small amounts of powdered egg mixed with other food. At the start, the amounts equaled less than the equivalent of one-thousandth of an egg. The amounts were raised gradually to one-tenth of an egg, which became the maintenance dose for the remainder of the two year study. Afterward, most of the kids could eat two scrambled eggs without a reaction, the researchers reported.
Don't try this at home. Instead, talk to your pediatrician about when and how to reintroduce eggs into your grandson's diet. The safest way to do this is a food challenge, an outpatient procedure during which children are fed increasing quantities of the food they're allergic to over a period of about an hour and then observed for two additional hours. This should be done in a medical setting with a physician, preferably one who specializes in allergies, and with emergency equipment present in case the child has a severe reaction. Happily, the odds strongly favor your grandson outgrowing his egg allergy by the time he reaches his fifth birthday.
Andrew Weil, M.D.
Advertisement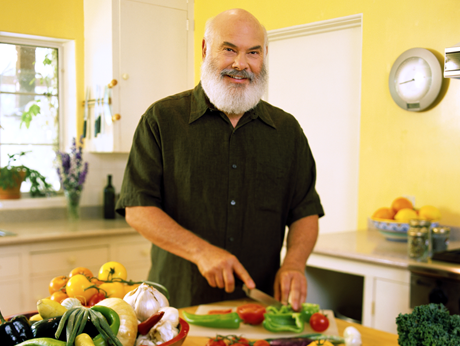 Related Weil Products
Take the Weil Vitamin Advisor evaluation for a free vitamin and nutritional supplement recommendation optimized just for you. Start your evaluation now!
Get Started