Outgrowing Allergies?
My little grandson is allergic to eggs. His doctor says he may outgrow this. How will we know if he does? We carefully watch everything he eats.
Andrew Weil, M.D. | November 22, 2017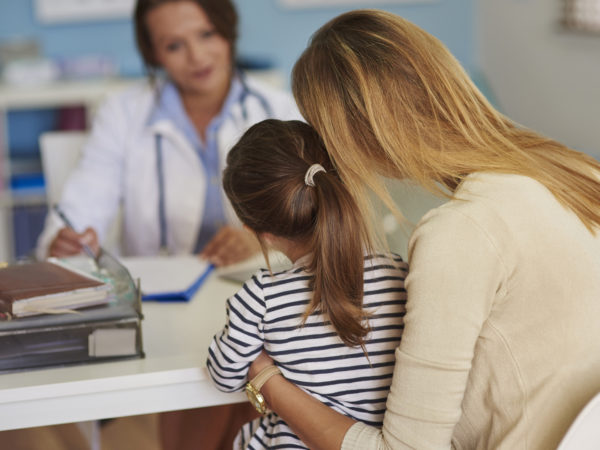 Allergy to eggs is one of the most common food allergies in young children; reactions range from an itchy mouth, runny nose, hives, and eczema to life-threatening anaphylactic shock. (Other common food sensitivities in children include cow's milk, peanuts, fish and shellfish, wheat, soy, and tree nuts.) Reportedly, the prevalence of these allergies has been increasing in western countries, including the U.S. and the U.K. The good news is that about 85 percent of very young children outgrow food allergies, usually by the age of five.
The most reliable and safest way to find out whether a youngster has outgrown a food allergy is with a supervised food challenge, an outpatient procedure in which children are fed increasing amounts of the food they're allergic to over a period of about an hour and then observed for two additional hours. This is considered the "gold standard" for food allergy testing and is more definitive than skin and blood tests. A food challenge should be done in a medical setting with a physician, preferably one who specializes in allergies, and with emergency equipment present in case the child develops a severe reaction.
A study published this year (2017) looked at the results of 6,377 food challenges in adults and children at five medical centers around the U.S. Most of those tested were under 18. The test is used both to determine whether a person has a food allergy as well as whether or not an allergic patient has outgrown one. Only two percent of those tested had a severe allergic reaction (anaphylaxis) and only 14 percent had any reaction at all. Mild to moderate reactions were symptoms such as hives that could be treated with antihistamines, while severe ones require an injection of epinephrine. The study also showed that oral food challenges are safer than earlier studies had suggested and concluded that they should be routinely used to see if a food allergy exists, said lead author, allergist Kwei Akuete, M.D., M.P.H. of Texas Children's Hospital in Houston. Don't try this at home. Instead, talk to your pediatrician about your grandson's allergy and the need and timing for a food challenge to determine whether he has outgrown it.
One of the reasons pediatricians recommend breastfeeding babies for at least four to six months is to postpone their exposure to foods and liquids that could trigger allergies. The American Academy of Allergy, Asthma and Immunology recommends introducing vegetables, rice, meat, and fruit one at a time when babies are six to 12 months old so that any adverse reaction can be identified. After the first birthday, milk, wheat, corn, citrus and soy may be added. Then, when the child is two, eggs can be introduced. The last foods to be added are fish and peanuts at age three. (I would withhold cow's milk in any form until after age three if there is any family history of juvenile diabetes, eczema, asthma, bronchitis, or autoimmunity.)
Andrew Weil, M.D
Source:
Kwei Akuete et al, "Multicenter prevalence of anaphylaxis in clinic-based oral food challenges." Annals of Allergy and Asthma Immunology, September 1, 2017, doi: 10.1016/j.anal.2017.07.028