Allergic To Your Jewelry?
I can't wear any silver jewelry because when I do, I get an allergic reaction, a really itchy rash. I'm nervous about other metals. Are there any I should avoid?
Andrew Weil, M.D. | January 5, 2015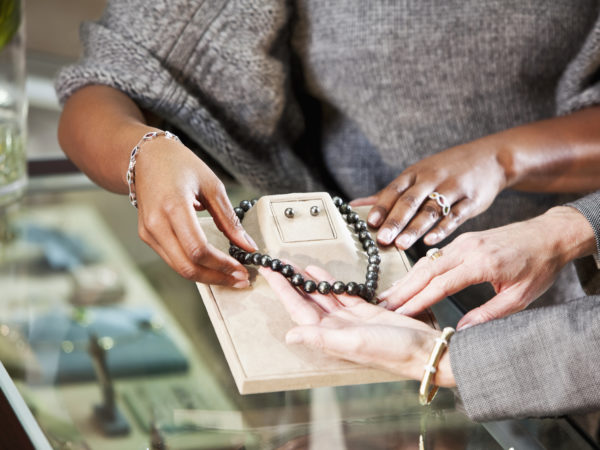 You are probably reacting to the nickel, not the silver, in your jewelry. Nickel is a component of metal alloys found in most jewelry. Nickel allergy is very common and is becoming more so these days because the metal is so widely used, not only in jewelry but in zippers, brassiere hooks, belt buckles, eyeglass frames, and, more recently, body piercing (ear studs), as well as mobile and hand held devices, plus wearable gizmos that measure physical activity. Fitbit, one brand of these devices, had to recall more than a million wristbands this year (2014) as a result of complaints about skin irritation and blistering that could have come from the nickel the product contains, or from a reaction to an adhesive.
Nickel allergy is also increasing among children. An article published online on July 14, 2014 in Pediatrics discusses the problem in kids using iPads. In addition, the authors listed nickel-releasing clothing fasteners, ear piercings, and nickel-containing dental work, as well as laptop computers, cellphones, video-game controllers and wind-up toys as sources of exposure.
Typically, an allergic reaction occurs within 12 to 48 hours of exposure to nickel and can last as long as four weeks. In addition to the itchy rash, symptoms can also include redness or other changes in skin color, dry patches of skin, and in severe cases, blisters. To treat your reaction, try applying a cream or lotion made with calendula, an herbal remedy that is very soothing to irritated skin. Most health food stores carry calendula products.
As a solution to your allergy problem, you could try wearing only jewelry made of pure metals to see if that helps. This can be expensive, and you'll need to do some research to find jewelers who sell nickel-free stainless steel, surgical-grade stainless steel, titanium, 18-karat yellow gold, or nickel-free 14-karat yellow gold, sterling silver, copper and platinum. An online search might lead you to sources.
Incidentally, unlike Europe, the United States has no guidelines limiting the amount of nickel that can be used in jewelry and other consumer products. Such guidelines would be a big help here, since the amount of nickel a product contains correlates with its tendency to provoke an allergic reaction.
Andrew Weil, M.D.
Source:
Sharon E. Jacob and Shehla Admani, "iPad-Induced Nickel Contact Dermatitis in Children", Pediatrics, doi: 10.1542/peds2013-2871