Is Asthma Preventable?
Are there techniques to avoid developing asthma?
Andrew Weil, M.D. | June 9, 2022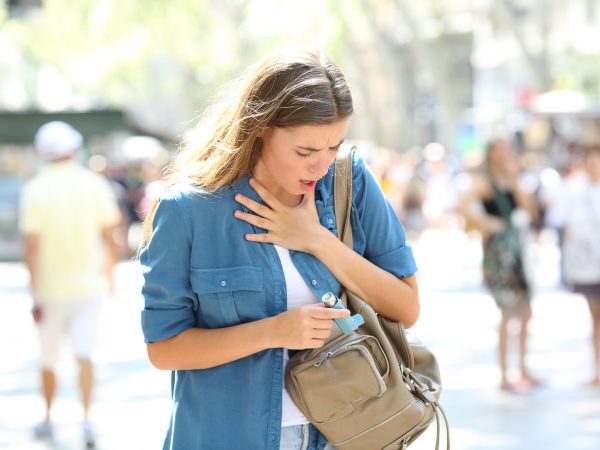 Asthma is an episodic constriction of the bronchial tubes that can cause wheezing (especially when you exhale), coughing, and difficulty breathing. The reason asthma appears is still unclear, but experts believe that it may have a genetic component, meaning that a propensity to the condition could be inherited. However, environmental influences also likely play a part. For these reasons, it's unlikely that you can prevent asthma from developing altogether. That said, you may be able to prevent asthma attacks by addressing their triggers.
The immediate cause of an asthma attack is tightening of the muscular bands that regulate the size of the bronchial tubes. These muscles are controlled by nerves, but what triggers the nerves to make airways constrict inappropriately can range from allergic reactions to overexertion to stress. Because asthma is now considered an inflammatory disorder, you would do well to follow an anti-inflammatory diet that's rich in fruits, vegetables, whole grains, and oily cold-water fish such as salmon and sardines. At the same time, you may want to reduce your consumption of animal protein, cow's milk, and products made from cow's milk, which may irritate the immune system, especially if you have a dairy allergy. Drink plenty of water to keep your respiratory tract secretions more fluid.
Because stress is a common trigger for asthma attacks, find a relaxation technique that works for you — such as breathwork, meditation, or yoga — and practice it regularly. If irritants such as smoke, dust, molds, pet dander, and volatile chemicals exacerbate your asthma, try to minimize your exposure to them and use a high-efficiency particulate air (HEPA) filter in your home.
Andrew Weil, M.D.
Source
"Preventing Asthma Episodes and Controlling Your Asthma," Asthma and Allergy Foundation of America." https://www.aafa.org/asthma-prevention/