Why Not Kratom?
Can you tell me anything about the safety of kratom? Can it really treat addiction to opioids as well as relieve pain.
Andrew Weil, M.D. | February 12, 2020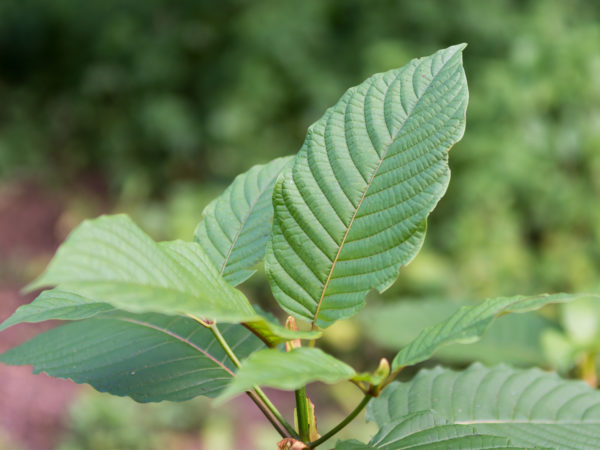 Kratom comes from the leaf of a tree (Mitragyna speciosa) native to Southeast Asia, where preparations of it have long been used to increase energy, relieve pain and treat a range of other ailments. In recent years, its use in the U.S. has grown for pain relief and help with opioid withdrawal. Kratom is sold online, in smoke shops, and elsewhere in powder form meant to be consumed as tea. It is not regulated or approved by the U.S. Food and Drug Administration (FDA), and no scientific studies have been done to formally establish safety and benefits.
The latest kratom research comes from a Johns Hopkins University online survey of more than 2,700 self-reported users, 61 percent of them women. Most were middle aged and reported some college education. The survey found that 91 percent reported taking kratom a couple times daily to relieve back, shoulder and knee pain while 67 percent took it for anxiety, 65 percent to combat depression, and about 41 percent to treat opioid withdrawal.
The Hopkins team concluded that kratom has a "lower rate of harm" than prescription opioids for treating pain, anxiety, depression, and addiction. The researchers also noted that kratom products are unregulated and non-standardized and that "sparse" reports linked their use to hallucinations, seizures and liver damage when combined with alcohol or other drugs.
In September 2016 the U.S. Drug Enforcement Administration (DEA) put on hold a proposed ban on kratom use that would have placed it in Schedule 1 of the Controlled Substances Act (which includes heroin, ecstasy and LSD). The postponement was a response to pressure from Congress, members of the public and representatives of the scientific community. The key issue was whether the ban would inhibit ongoing research into whether kratom's properties can lead to development of more effective – and less addictive – painkillers than morphine, Oxycontin and other opioids.
Albert Garcia-Romeu, Ph.D., one of the Hopkins survey authors, said his team's findings "suggest that kratom doesn't belong in the category of a Schedule I drug, because there seems to be a relatively low rate of abuse potential, and there may be medical applications to explore, including as a possible treatment for pain and opioid use disorder." Instead, the researchers suggested that U.S. drug agencies seek to study and regulate kratom sales.
Earlier research elsewhere revealed that calls to U.S. poison control centers about kratom increased from only 13 in 2011 to 682 by 2017. Of these, 32 percent resulted in hospital admission, and more than half involved serious medical consequences, including tachycardia (rapid heartbeat), agitation, high blood pressure, seizures, coma, kidney failure, and death. Of the 11 deaths reported, 9 involved people who had taken kratom with alcohol, Benadryl (an antihistamine and sedative), anti-anxiety drugs, fentanyl, or cocaine.
Kratom is currently illegal in six states and the District of Columbia and is on the Drug Enforcement Administration's list of drugs and chemicals of concern. In November 2017, FDA Commissioner Scott Gottlieb, M.D., warned against its use, particularly by people addicted to heroin and other opioids. He cited FDA reports of kratom supplements being laced with opioids such as hydrocodone. In 2017 the FDA reported 44 deaths related to kratom.
No controlled clinical trials have been published on the safety and efficacy of kratom in humans for pain control or opioid withdrawal. And because there's no doubt that some kratom products are adulterated – possibly with toxic drugs – it is impossible to know whether supplements containing kratom, or claiming to contain it, are safe.
Andrew Weil, M.D.
Sources:
Albert Garcia-Romeu et al, "Kratom (Mitragyna speciosa): User demographics, use patterns, and implications for the opioid epidemic," Drug and Alcohol Dependence, February 2020, doi.org/10.1016/j.drugalcdep.2020.107849
Henry A. Spiller et al, "Kratom exposures reported to United States poison control centers: 2011–2017." Clinical Toxicology, February 20, 2019 doi.org/10.1080/15563650.2019.1569236
Walter C. Prozialeck, "Update on the Pharmacology and Legal Status of Kratom." Journal of the American Osteopathic Association, December 2016, doi:10.7556/jaoa.2016.156