Is Drinking Good For Seniors?
I understand that light drinking is good for seniors' brains. Can you tell me how much alcohol qualifies as "light" drinking?
Andrew Weil, M.D. | August 31, 2020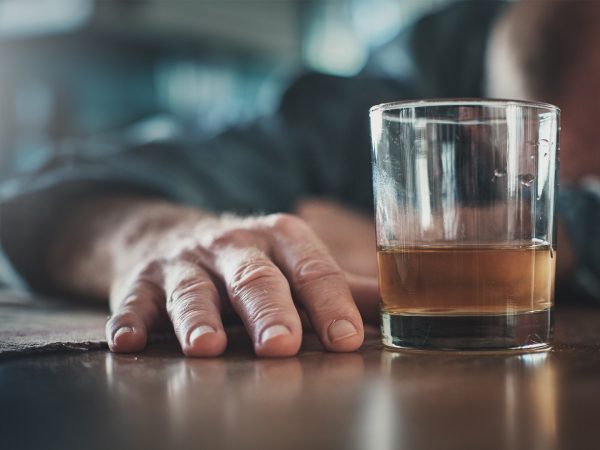 Results of a University of Georgia study showed that middle-aged and older people who had a daily drink or two performed better on cognitive tests over time than non-drinkers. Study leader Ruiyuan Zhang, a doctoral student, said the researchers wanted to know if drinking a small amount of alcohol daily actually correlates with good cognitive function.
They tracked cognition performance over 10 years using data from the nationally representative Health and Retirement study. Every two years, 19,887 participants completed surveys about their health and lifestyle, which included questions about drinking habits. They also had their cognitive function measured in a series of tests that assessed overall mental status, word recall and vocabulary.
The researchers looked at how participants performed on the tests over the course of the study and were able to determine whether their cognitive function remained at their baseline high or began to decline. Results showed that those who had a daily drink or two tended to perform better over time. Even after controlling for age, education and other important factors related to cognition, the investigators saw an association between light drinking and higher cognitive status.
The optimal number of drinks per week was between 10 and 14. Zhang said that despite the results "it is hard to say this effect is causal, so if some people don't drink alcoholic beverages, this study does not encourage them to drink to prevent cognitive function decline."
The researchers noted that regular, moderate alcohol consumption has been shown to promote heart health and that some evidence points to a similar protective benefit for brain health. Many of the earlier studies, however, were not designed to isolate the effects of alcohol on cognition or did not measure effects over time.
Previous studies have shown that seniors who are moderate or occasional drinkers live longer than their peers who don't drink any alcohol and that women who drink moderately live longer.
But for the record, a 2017 statement from the American Society of Clinical Oncology (ASCO) made the point that drinkers face higher risks than nondrinkers for developing cancers of the throat, larynx, esophagus, breast, liver, and colon. The more you drink and the longer you've been drinking, the higher the risk, especially for head and neck cancers.
Learn more about alcoholism.
Andrew Weil, M.D.
Source:
Ruiyuan Zhang et al, "Association of Low to Moderate Alcohol Drinking With Cognitive Functions From Middle to Older Age Among US Adults. JAMA Network Open, June 29, 2020 DOI: 10.1001/jamanetworkopen.2020.7922