Does Applied Kinesiology Work?
Can applied kinesiology help with my anxiety?
Andrew Weil, M.D. | September 14, 2021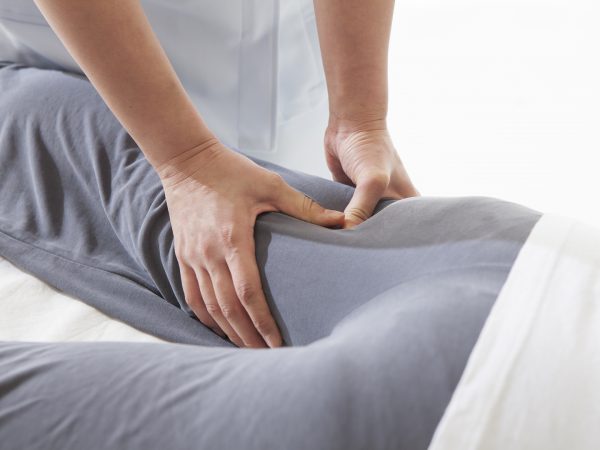 Definitely not. Also known as muscle strength testing, applied kinesiology is an alternative modality that proponents believe can help diagnose and treat a wide variety of conditions. However, there's little compelling evidence to support such claims, including those for any benefit for anxiety and other mental health concerns.
Applied kinesiology is based on the belief that certain muscles are linked to particular organs and glands, and that specific muscle weakness can signal internal problems such as nerve damage, reduced blood supply, chemical imbalances, or other organ or gland dysfunction. Practitioners of applied kinesiology contend that by correcting this muscle weakness, you can help address a problem in the corresponding internal organ. This theory was developed in the 1960s by chiropractor George Goodheart, Jr. Today, practitioners of applied kinesiology still tend to be chiropractors, although some osteopathic physicians, conventional physicians, massage therapists, and even dentists may offer it.
During an applied kinesiology session, the practitioner exerts pressure on the patient's muscles, one at a time. If a muscle stands up to pressure, it's considered "strong" or "locked," while any muscle that gives way to pressure is considered "weak" or "unlocked" and believed to indicate a problem. This muscle testing is supposed to be one aspect of a complete examination and not used alone to diagnose disease.
Supporters of applied kinesiology contend that it can help assess and treat everything from abdominal pain, headaches, and learning disabilities to diabetes, Parkinson's disease, and cancer. Some practitioners also claim that applied kinesiology can benefit mental health, including anxiety and depression, although it's unclear how or why.
Clinical studies to support the use of applied kinesiology for these or other health problems are lacking. In one of the few independent review papers on it, researchers found that most of the 22 previously published studies they analyzed were so poorly performed that they couldn't be relied upon to answer any relevant questions about the modality. The authors concluded that, "There is insufficient evidence for diagnostic accuracy within kinesiology, the validity of muscle response, and the effectiveness of kinesiology for any condition."
More recently, a randomized, controlled trial examined whether or not applied kinesiology could be considered an accurate diagnostic tool. The investigators concluded that their findings, along with previous ones, suggest that, "The research published by the applied kinesiology field itself is not to be relied upon, and in the experimental studies that do meet accepted standards of science, applied kinesiology has not demonstrated that it is a useful or reliable diagnostic tool upon which health decisions can be based."
Although applied kinesiology appears to be relatively safe, the risk lies in the possible delay in getting proper medical treatment for serious conditions, including mental health concerns. For anxiety, your best bets are to practice deep breathing exercises, eliminate caffeine and other stimulants from your diet, and work with a qualified therapist or other mental health provider.
Andrew Weil, M.D.
Source:
Schwartz SA, et al. "A double-blind, randomized study to assess the validity of applied kinesiology (AK) as a diagnostic tool and as a nonlocal proximity effect," Explore, Mar-Apr 2014;10(2):99-108. doi: 10.1016/j.explore.2013.12.002.