Cranial Therapy: Healing Hands on Your Head?
In your books you have mentioned an osteopath named Robert Fulford, who was a master of cranial therapy. How can I find out more about him and about cranial therapy in general?
Andrew Weil, M.D. | July 28, 2006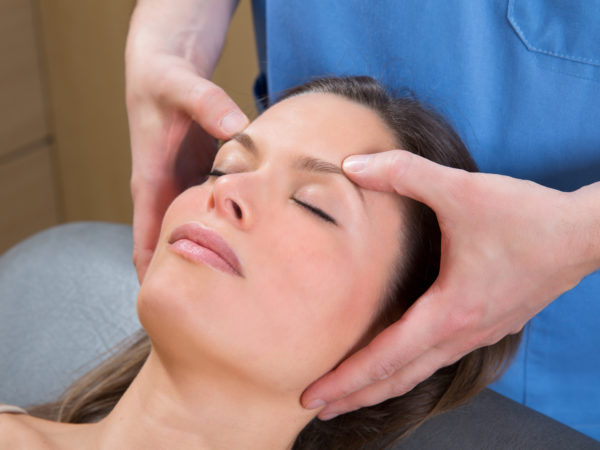 Dr. Robert Fulford was the first physician I met who really honored the healing power of nature. He practiced osteopathic medicine in Tucson for many years and died in 1997 at the age of 91. Bob dedicated his life to treating the mind, body, and spirit as a whole organism.
Cranial therapy is one variety of osteopathic manipulative therapy (OMT). It stimulates healing by using gentle hand pressure to manipulate the skeleton and connective tissues, especially the skull and sacrum (the large, triangular bone at the base of the spinal column). It is based on the idea that the central nervous system, including the brain and spinal cord, has subtle, rhythmic pulsations that are vital to health and can be detected and regulated by a skilled practitioner. About five percent of physicians in this country are doctors of osteopathy (DOs), and fewer than 10 percent of that group still rely on manipulation as a main method of treatment. If you're interested in this form of treatment, look for a highly experienced osteopath or one of the small number of MDs and dentists who have training in cranial osteopathy. Some massage therapists and physical therapists offer what they call craniosacral therapy, but they haven't had the same comprehensive training and medical expertise as DOs. You can find a reference via the Cranial Academy's Web site: www.cranialacademy.org
I've found cranial osteopathy extremely useful for many problems, including colic in babies, earaches and hyperactivity in children, migraine headaches, disturbed sleep cycles, asthma, neck pain, sinus infections, TMJ syndrome, Ménière's disease and ear problems in adults.
By the way, Bob Fulford's one and only book, Dr. Fulford's Touch of Life (Pocket Books, 1997) is still in print. It's well worth reading for its practical information about vitality and good health. His life and work have been a great inspiration to me, as they've been for many others.
Andrew Weil, M.D.