Chinese Cholesterol Control?
I am ordering red rice yeast supplement from a Canadian store. Can you tell me what I should look for when purchasing this product? Is it safe?
Andrew Weil, M.D. | October 1, 2002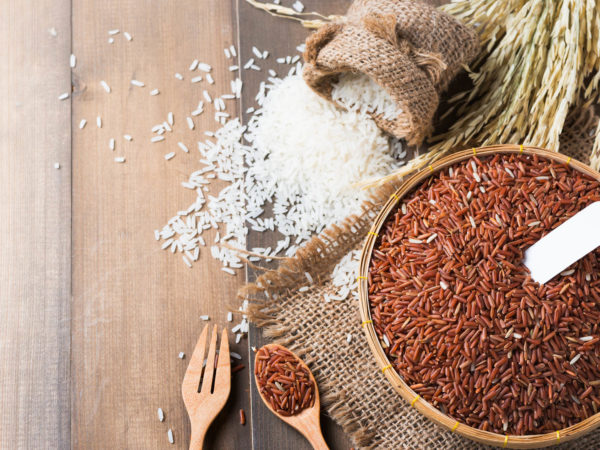 I'm assuming that you're referring to red rice yeast extract, a supplement that can help lower cholesterol and once was sold in the United States under the name "Cholestin". To give you a bit of background, in 2001 the FDA won a long legal battle to remove Cholestin from the market on the grounds that its primary ingredient is lovastatin, which had been approved as a prescription drug (the cholesterol-lowering prescription medication Mevacor) before Cholestin was introduced. The FDA concluded that by marketing Cholestin, the manufacturer, Pharmanex, Inc., was selling an unapproved drug. In fact, there are several natural sources of "statin" drugs from mushrooms and other fungi. Cholestin and its active components come from a strain of red yeast cultivated on rice that has been used for centuries in China as a natural food flavoring and coloring agent. And it contains seven different statins, not just lovastatin. In my experience, the natural mixture of compounds is less toxic (to the liver and muscles) than isolated lovastatin.
Although Pharmanex no longer can sell Cholestin made from red rice yeast extract in the United States, it can market the supplement elsewhere in the world, including Canada. If the red rice yeast supplement you're purchasing from your Canadian source, is Cholestin and consists of red rice yeast, you should be getting a product that can safely help lower cholesterol. Be sure to check the label to verify that the product contains red rice yeast extract.
I'm concerned that Pharmanex is still selling a product called Cholestin in the U.S. with a changed formula. It now contains policosanol from beeswax, which is not a statin and is not as effective as a cholesterol-lowering agent. People buying this version of Cholestin may think that they're getting red rice yeast extract when, in fact, they're not. Incidentally, the federal ban applies only to Cholestin. Other brands of red rice yeast extract are still available in the U.S., although they haven't been clinically proven as was Cholestin, and may not be as effective.
Andrew Weil, M.D.