Can You Needle Away the Pounds?
Does acupuncture really work for weight loss?
Andrew Weil, M.D. | February 13, 2004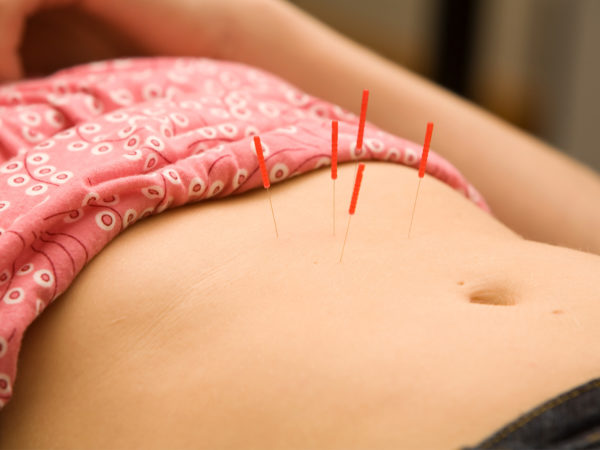 Acupuncture certainly is promoted for weight loss, but I've seen no evidence that it works on its own. One study published in a Polish medical journal in 2003 showed that a low-calorie diet worked better for weight loss when combined with acupuncture than it did alone. Researchers divided a group of 69 obese peri- and postmenopausal women into two groups. For six months, the women remained on a 1,200 to 1,500 calorie per day diet. One group followed the diet only, while the other also had two acupuncture procedures per week for six weeks. The women who had acupuncture lost significantly more weight than those in the other group.
Another study published in the journal Australian Family Physician in July 1998 found that women who used a device that stimulated acupuncture points in the ear and on the stomach reported lessened appetite while none of the control group noticed any effect on appetite. Controls used a device attached to the thumb, where, researchers said, there are no acupuncture points (there's not universal agreement on this; some acupuncturists use thumb points, although not for appetite control.)
A 1997 review of various studies of acupuncture for weight loss by a researcher at the Department of Complementary Medicine at the University of Exeter in England found that none of the studies available at that time were free of methodological flaws and that their results were contradictory. When I checked the medical literature on this subject, I found very little research on whether acupuncture can be used successfully for weight loss.
Losing weight isn't easy, and I know it is tempting to look for alternatives to the only method that really works: eating less and exercising more. Someday acupuncture may prove to be a useful weight loss tool, but the evidence is not yet there.
Andrew Weil, M.D.