Can Cell Phones Cause Cancer?
I'm wondering what you think about the latest study on cell phones and cancer. What advice do you have for using cell phones?
Andrew Weil, M.D. | December 5, 2018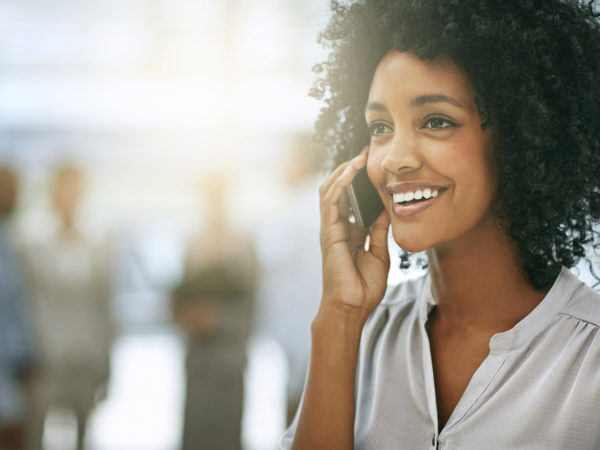 Unfortunately, I'm not sure the results of the latest study apply to today's cell phone users. This research took more than 10 years to complete and cost $30 million, making it the most expensive and longest running investigation into the possibility that radiation from cell phones can cause cancer. It showed that bombarding rats and mice with cell phone radiation for up to two years (most of a rat's lifetime) modestly increased the risk of brain cancer in male rats (but not in females or in mice).
This would be worrisome were it not for the fact that the frequency tested was that produced by 2G and 3G phones from the 1990s, which is still used by some cell phones for calls and texting but not WIFI. Also, the rats' exposure was more intense and of greater duration than even the heaviest human cell phone users receive. The lowest level of radiation used in the study was the maximum exposure currently allowed. The highest level of radiation was four times the maximum amount today's devices emit.
The rats in the study were exposed to radiation before birth and afterward for nine hours daily for about two years. Two to three percent of the male rats developed malignant gliomas, which include deadly forms of brain cancer. No animals in a control group that weren't exposed to radiation developed brain cancer, and no increased incidence of this disease has been seen in humans. Between five and seven percent of the male rats exposed to the highest level of radiation developed heart tumors (malignant schwannomas). This didn't occur among rats in the control group.
Bottom line: We don't know what future studies will show. Reportedly, these will focus on the possibility of DNA damage in exposed tissues, a change which shows up sooner than cancer.
In the meantime, given the fact that the study didn't give cell phones an all clear, I advise taking the following precautions:
Use conventional phones for long conversations.
In your car, use a cell phone that has a remote antenna outside the vehicle.
Always use a headset or the speakerphone and keep the phone itself away from your body.
Find out how much radiation your cell phone emits. (This measurement is called the Specific Absorption Rate or SAR; find the SAR for your cell phone model. (The SAR permitted in the United States is 1.6 watts per kilogram.)
Text instead of talking when possible (not while driving).
Carry your cell phone in a backpack, briefcase, or purse, not in a pocket, bra or belt holster.
Reduce or avoid using your cell phone when it is sending out high levels of radiofrequency (RF) energy (when you see only one or two bars displayed or when you're in a fast-moving car, bus or train).
Don't sleep with your phone in your bed or near your head.
Take off the headset when you're not on a call.
Don't rely on a "radiation shield" or other products claiming to block RF energy, electromagnetic fields, or radiation from cell phones. According to the U.S. Federal Trade Commission, products that interfere with the phone's signal may force it to work harder and emit more RF energy to stay connected, possibly increasing your exposure.
To eliminate the most immediate danger of cell phone use to yourself and others, don't talk or text while driving.
Andrew Weil, M.D.
Source:
NIH/National Institute of Environmental Health Sciences. "High exposure to radio frequency radiation associated with cancer in male rats: Reports on rat and mouse studies of radio frequency radiation like that used in 2G and 3G cell phone technologies."  November 1, 2018.