Weil Ranch Goes Biodiesel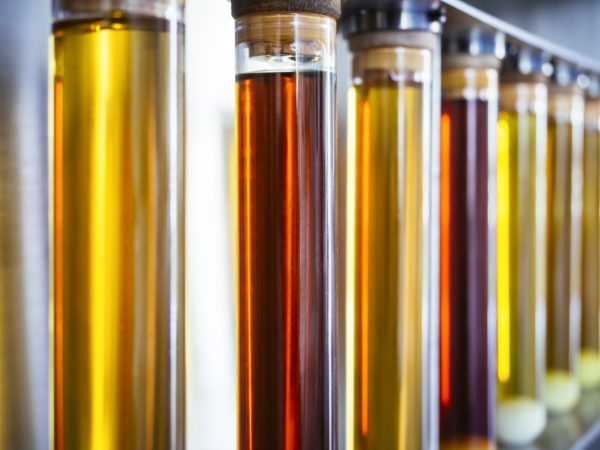 Andrew Weil, M.D., loves grease.
No, the famed exemplar of healthy eating has not abandoned steamed kale for French fries. The grease he covets – and collects by the utility trailer-load – goes directly into his newest and most-prized possession: a compact machine that converts it into biodiesel fuel. From there, it goes straight into Dr. Weil's car and into two other vehicles owned by staffers on his ranch in southeastern Arizona. As such, Dr. Weil, who the New York Times has proclaimed "has arguably become America's best-known doctor" is now arguably America's most famous user of homemade biodiesel.
"It's wonderful in many ways," says Dr. Weil, pointing out that the fuel is renewable, cheaper and cleaner than regular automotive fuels, and fits his overall philosophy: the health of the planet "needs to be taken as seriously as individual health."
Until recently, small-scale biodiesel production has been plagued by tedious mixing regimens and wide variations in the fuel's quality, but that changed with the advent of the BioPro 190, Dr. Weil says. The computer-controlled, stainless-steel chemical reactor, which is about the size of a typical home water heater, was installed in late January in a converted shed on his property that Dr. Weil has dubbed "The Biodepot."
"You put 50 gallons of waste vegetable oil in this compartment," he says, indicating a hopper on top of the machine. Dr. Weil's friend, University of Arizona pre-med student Andre Fasciola, gets the used deep-fryer oil from Tucson restaurants. He brings it back in a 100-gallon tank that he and ranch manager Juan Vargas mounted on a homemade trailer.
"The best oil comes from Chinese restaurants," says Fasciola. "They use good quality soybean or canola oil, and they change it often." A side benefit, Fasciola says, is that, "the exhaust coming out of your tailpipe smells like good Chinese food."
Like Fasciola, Dr. Weil has also become something of a grease expert. As it turns out, the same qualities that make some vegetable oils relatively healthy for humans to consume also make it good for conversion to biodiesel. "It's best if most of the oil is unsaturated," he says with a smile. "If too much is saturated, it raises the gel point and clogs things up."
The machine mixes the waste oil with methanol, sulfuric acid and sodium hydroxide – all purchased from a local chemical supply house – to promote acid-base catalytic reactions that create the biodiesel. Then glycerin, a viscous liquid that can be used to make soap, settles to the tank's bottom and is drained off. "We haven't done anything with the glycerin yet, but I'm told it's a biodegradable product that can be sprayed on roads to keep the dust down," Dr. Weil says. Finally, the machine sprays the freshly minted fuel with water, which is heavier and settles to the bottom of the holding tank over 24 hours, removing impurities. Because biodiesel itself is biodegradable, the wash-water can be discharged into septic tanks or sewage systems.
The fuel, which Fasciola collects in plastic barrels, is pleasantly free of the harsh scent of volatile compounds given off by most fuels, and represents a true cost saving. Without adding in the cost of the unit, "We figure we can make this fuel for about 80 cents a gallon," Dr. Weil says. His BioPro 190 retails for $7,995; a less-automated, smaller-capacity unit, the Bio-Pro 150, sells for $4,995. Given that regular diesel fuel costs about $2.60 per gallon and the machine can make 150 gallons per week, "That's a pretty quick payback time on the cost of the unit," says Dr. Weil. "I really think this makes sense for a small co-op or any group of people."
As the name suggests, biodiesel can be used only in vehicles with diesel engines. Dr. Weil recently purchased a diesel-powered Volkswagen Touareg specifically to allow him to use biodiesel, but admits to some trepidation. "The manual says you can use something like 'up to five percent' biodiesel, and there are hints about voiding warranties if you exceed that, so it was a little scary," he says. "But I started at 20 percent, and I am now running 90 percent and it works great." Fasciola and Vargas, who own Dodge and Ford diesel trucks respectively, are using 100 percent biodiesel with no problems. Nonetheless, Dr. Weil warns, those who use biodiesel should pay close attention to their vehicle's performance – and to their warranties.
In short, the whole experience has been exhilarating for everyone involved. "There is a real joy in being able to drive past the gas station and just give them a wave," says Fasciola. "You know you are making a difference. It's just really empowering."