Healthy Holiday Traditions?
Do you have any healthy family holiday traditions that you would like to share, Dr. Weil?
Andrew Weil, M.D. | December 12, 2019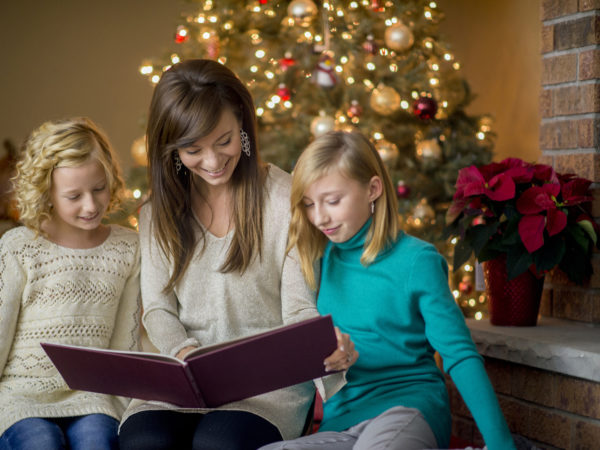 Originally published 12/29/2008
Yes, in my family we have a holiday tradition that I think is a great way to enjoy spending time together: reading stories to each other, after dinner, in front of a fire. I love reading and being read to, something that once was an evening ritual among many families but, sadly, has disappeared in the age of television and DVDs. I especially enjoy funny tales like those by Saki (H.H. Munro), an English author born in Myanmar who is known as the master of the short story. Saki's writing is witty and often outrageous.
Another favorite of mine is Roald Dahl, a British writer born in Wales who wrote for both children and adults. Among his best known works are the children's classic Charlie and the Chocolate Factory and James and the Giant Peach, but I prefer his twisted tales with knockout endings. (A good collection is The Best of Roald Dahl.) I also enjoy fantastic stories, such as The Arabian Nights.
Storytelling stimulates the imagination and is a great way for family and friends to be together at the darkest time of the year. And incidentally, storytelling can have important health benefits. You might want to take a look at the Web site of the International Storytelling Center to get a sense of that. Increasingly, storytelling is used to comfort the sick and dying, promote healing, and create a more nurturing environment for people who are dealing with pain, suffering, and grief.
Try it instead of watching television after a holiday dinner.
Andrew Weil, M.D.