Essential Oils: Lemongrass Oil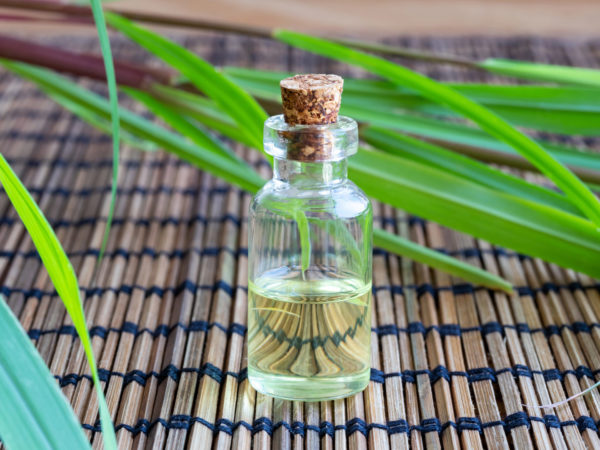 Lemongrass oil comes from lemongrass (Cymbopogon citratus) which is a tall, perennial, fragrant grass native to India and tropical Asia. Lemongrass oil has been used for centuries as both a culinary and medicinal herb. Lemongrass leaves and essential oil can be used as deodorants, insect repellants, and ingredients in perfumes and cosmetics products.
Lemongrass oil has many health benefits: as a tea, it can relieve headache, gastrointestinal upset, sore throat and other symptoms of the common cold. In folk medicine, lemongrass has been used to treat anxiety and induce sleep. Lab studies have shown that it can lower blood pressure and has anti-inflammatory, antioxidant, and anticancer effects, but more research is needed to determine whether this applies to humans.
Lemongrass Oil Uses:
Preventing seizures: An animal study from Brazil suggested that the essential oil obtained from fresh lemongrass may have anticonvulsant effects.
Relieve stomachaches and headaches: Rubbed on the skin, lemongrass oil can help ease stomachache and headache. Inhaling the aroma of the oil can relieve muscle pain.
Prevention of bacteria and yeast growth: Components of lemongrass, such as geraniol and limonene, have germicidal properties. For this reason it can also act as a natural pesticide and preservative.
Skin and hair treatment: Lemongrass oil is thought to improve oily skin and add shine to hair.
Stress: Breathing in lemongrass essential oil may help ease anxiety, although more studies are needed to confirm this effect.
Cautions:
Lemongrass is considered to be unsafe for pregnant women – it can precipitate menstrual flow, possibly raising risk of miscarriage.  Not enough information is available on the safety of using lemongrass while nursing. Avoid it if you are on chemotherapy – it can reduce the effectiveness of some treatment agents. Lemongrass oil can cause skin rash, and ingestion of high doses can damage the liver, kidneys, and stomach. It also can cause dizziness, drowsiness, dry mouth, excess urination and increased appetite.
Dr. Weil's View on Lemongrass Oil:

Dried lemongrass can be brewed into a soothing and revitalizing tea.
Source:
Memorial Sloan Kettering Cancer Center, "Lemongrass," mskcc.org/cancer-care/integrative-medicine/herbs/lemongrass, November 9, 2015.