Glyphosate: Weedkiller Worries?
Is it true that switching to an organic diet for just a few days can reduce the levels of the pesticide glyphosate found in our urine?
Andrew Weil, M.D. | August 19, 2020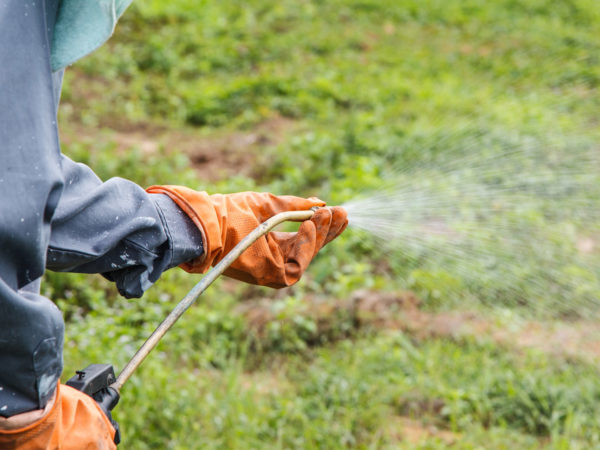 Glyphosate is the main ingredient in the weed killer Roundup, the most widely used pesticide in the world. We've known for some time that exposure to this chemical has increased by 500 percent during the past two decades. In 2015 the World Health Organization (WHO) classified glyphosate as a probable carcinogen as did California in 2017.
The latest news on glyphosate comes from a study published in August (2020) showing that after switching to an organic diet, people were able to quickly reduce levels of the pesticide in their urine by more than 70 percent. Researchers from the Health Research Institute in Iowa collected 158 urine samples from four families, which they tested for the presence of glyphosate. The participants – seven adults and nine children – spent five days on a non-organic diet followed by six days on a completely organic diet.
Analysis of their urine demonstrated that shifting to an organic diet was an effective way to reduce body burden of glyphosate. This research adds to a growing body of scientific literature indicating that an organic diet may reduce exposure of both children and adults to a range of pesticides. The study was published in the journal Environmental Research.

The investigators reported that the children in the study had much higher levels of glyphosate in their urine than the adults, but both children and adults saw significant drops after they changed their diets. Levels of the chemical for all study participants dropped by nearly 71 percent.
Roundup and other glyphosate-containing herbicides are commonly sprayed directly over growing corn, soybeans, sugar beets, canola, wheat, oats and many other crops, leaving traces in the food people and animals eat. The Food and Drug Administration has found glyphosate in oatmeal and honey, among other products, and consumer groups have documented residues in many snacks and cereals.
Bruce Lanphear, M.D., M.P.H., professor of Health Sciences at Canada's Simon Fraser University who did not participate in this research, said despite its small size, the study is an important one because it shows that people can markedly reduce their exposure to pesticides even without regulatory action. And Chensheng Lu, Ph.D., a professor at the University of Washington School of Public Health and China's Southwest University in Chongqing said the outcome of the research validates earlier findings showing that organic diets can minimize the intake of agrochemicals generally. He added that the underlying message of the study is to encourage producing more organic foods.
I agree.
Andrew Weil, M.D.
Source:
John Fagan et al, "Organic diet intervention significantly reduces urinary glyphosate levels in U.S. children and adults," Environmental Research, August 11, 2020., doi.org/10.1016/j.envres.2020.109898