Jungle Spaghetti, Part Two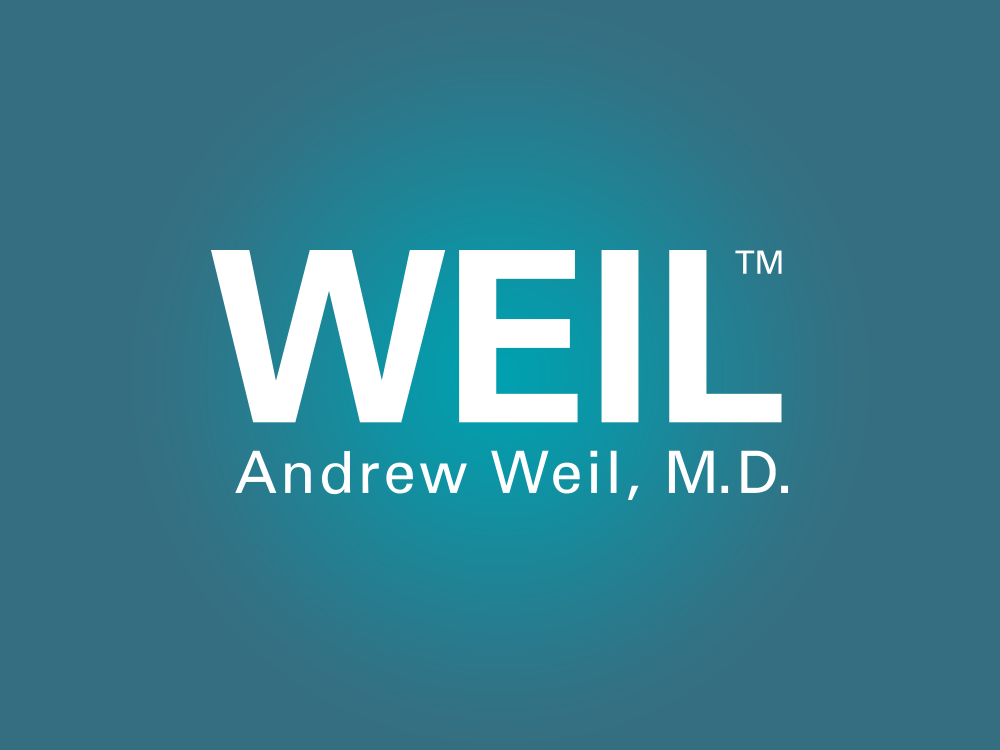 Daphne Miller, M.D., traveled the world to find the components of traditional diets that are both delicious and healthy. Her book, "The Jungle Effect: A Doctor Discovers the Healthiest Diets from Around the World–Why They Work and How to Bring Them Home," explores native diets from Crete, Okinawa, Iceland, Mexico and the Amazon jungle, and includes recipes that can be made with ingredients that are readily available in the modern U.S.
In his foreword, Dr. Weil wrote, "This is a groundbreaking book, based on original research, that describes novel strategies for reversing the progression of chronic diseases and maintaining optimal health…I can't wait to try the West African ndole stew and to make my own version of goya champuru, a stir-fry dish containing tofu and bitter melon that I enjoyed in market restaurants in Okinawa while studying healthy aging there."
In a recent talk, Dr. Miller made a presentation to rousing applause at the Fifth Annual Nutrition and Health Conference in Phoenix, co-sponsored by the Arizona Center for Integrative Medicine (founded by Dr. Weil in 1994).
In Part One, she outlined one patient's experience with healing through a healthy Amazon-basin native diet (including a unique dish known as "jungle spaghetti'). In Part Two, she explores the wisdom found in other traditional diets:
The thing that's so striking to me is that you went to these different cultures and found diets that seemed quite different: people in Crete eat olive oil and fresh vegetables, while Icelanders eat omega-rich fish and very few vegetables. So in terms of the proportions of fat, protein and carbohydrates, they are not necessarily similar.
This is true. The Tarahumara [the indigenous people of Northern Mexico] are eating 80% of their calories from carbohydrates, albeit slowly digested, low glycemic ones such as squash and beans. Contrast that to Iceland, where fish and dairy are abundant and are a big part of the diet. If you were to actually break it down in terms of percentage of calories from protein versus fat versus carbohydrates, you'd find that many of these diets are radically different. So it appears that there is no hard-and-fast way that way you should arrange your macronutrients in order to eat well.
So what is the element that these diets have in common that makes them healthy?
There are several. The first one is that the foods are relatively local, fresh, and unprocessed. Also, the farm or wild animals themselves have been "eating well," from fresh, local ingredients, and a lot of those nutrients are being passed along when humans consume their meat or milk. Meat and dairy are also generally eaten in small quantities within the context of a larger meal. In most of these cultures, no one is sitting down for a slab of meat; even in Iceland, there are stews and beans and other things combined with the meat. All these cultures eat very little processed grains like white flour. Their starches (grains, beans, tubers) tend to look the same as they do when they come out of the earth. Salt and sugars are not in a highly synthesized, refined form, and by and large are eaten within that wholeness of that food, so salty flavors come naturally with seaweed and fish, and sweetness naturally occurs in honey and fruits. In addition, most of these cultures use healing spices and have fermented foods. Fermentation or pickling is a way of preparing food that has been shown to have a wide range of health benefits.
In your book and presentation, you pointed out that there is more to traditional dietary wisdom than just the list of what you eat – how you eat matters, too.
Rarely in any of these cultures do people eat alone. Communal eating matters, especially as a way of teaching youngsters how to eat and prepare food. Feasts are also a part of every single one of these cultures, so there are times where you really do indulge and eat more meat, more sweets, and drink more alcohol. But the feasts are a punctuation in the context of daily moderation. In our culture, we have what amounts to a feast nearly every day, and yet we almost never have real, communal feasts anymore. Even at holidays, people focus on the TV rather than the meal.
But from a reductionist point of view, it wouldn't make any difference if you eat alone or with people, if you ate the same healthy food. So what does communal eating do to promote health?
Well, it's hard to know. It probably slows you down. It probably teaches you better table matters, so you are reluctant to gorge. There might be factors that we don't even know about, in terms of how, metabolically, you process your food when you're in a more communal, happier circumstance.
So let's talk about application. The bottom line is that few of us are going to head back into the jungle or to these remote areas, so how can we practice the lifestyle in modern life?
Step one is starting to make food more at home. And that, for some people, feels like an impossibility I've talked to women who say, "Oh, that's just going to put us back in chains in the kitchen!"
But women and men need to go back to fresh, whole, local food, and start to prepare it in the kitchen. A lot of the recipes I include in the book take no more than 20 or 30 minutes, so I do think that it is possible for a lot of people if they make it a priority. And parents don't have to do it all; cooking together can become an incredible phenomenon that bonds a family together in a lovely way. So I really encourage people to start to look at that as being their family activity rather than, for example, sitting in front of the TV.
How does this work in your own life?
Well, we do eat mainly at home. I tend to cook from a variety of cultures, because I find that a lot of ingredients are interchangeable. And I tend to include my whole family in the cooking process.
I have found that most people who successfully cook for their families don't have a huge repertoire of recipes. They probably have about 14 dinners and four or five breakfasts that they feel comfortable making. That is certainly how it is for me. So usually one night a week we'll do beans and homemade tortillas with a little bit of meat, sliced avocado and grated cheese. And one night I'll do a West African stew with greens, and usually a bit of chicken or fish, with cumin and pepper for flavoring. And one night a week it will tend to be grilled vegetables or vegetable pie with a little bit of meat. These are our traditions. I want people to use the rules of indigenous cooking, but to invent their own traditions around them.