Tomato Red Pepper Salad Dressing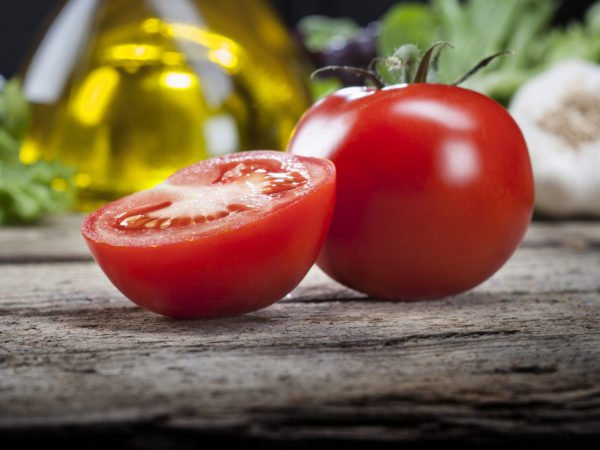 Nutrition
Serves 8
Nutrients Per Serving
Calories: 22.9
Protein: 1.0 gram
Fat: 0.2 grams
Saturated Fat: 0.0 grams
Monounsat Fat: 0.0 grams
Polyunsat Fat: 0.1 grams
Carbohydrate: 5.3 grams
Fiber: 1.1 grams
Cholesterol: 0.0 mg
Vitamin A: 1,057.4 IU
Vitamin E: 1.0 mg/IU
Vitamin C: 33.3 mg
Calcium: 9.6 mg
Magnesium: 13.2 mg
What could be better on your salad than this colorful, zesty dressing? It's the perfect companion to leafy greens, sliced cukes and fresh mozzarella.
It is virtually fat free and therefore very low in calories. It also keeps well in the refrigerator for at least a week.
Food as Medicine
Basil has antioxidant flavonoids that help protect the body on a cellular level, and volatile oils that are effective antimicrobial agents. Nutritionally, basil is a very good source of vitamin A, magnesium, iron and calcium.
Ingredients
1 small (6 ounce) can of tomato paste
1 whole roasted red pepper or pimento from a jar
2 tablespoons red wine vinegar
2 tablespoons water
1 clove garlic, chopped
1 teaspoon dried basil
Instructions
Combine all ingredients in a blender container.
Blend until well mixed.